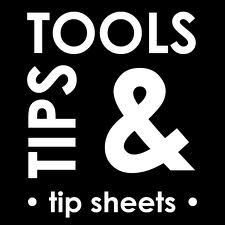 Sliding doors are an easy entry point for a burglar. Securing it is easy if homeowners know exactly how to do it.
Cleveland, OH (PRWEB) January 30, 2013
Identity theft is a term that is becoming commonplace throughout the world. With the growing prevalence of cyber banking, e-commerce and online business being conducted, it's becoming even easier for many identity thieves to take over the information needed to impersonate any individual. While many people take steps to protect the security of their home and family, it's also important to take steps to avoid being a victim of identity theft. Identity theft can be incredibly damaging and costly, but it's important to remember that with planning and precaution, it can be avoided.
AlarmSystemReport.com, a website offering information about security system companies, including Front Point security system reviews and ADT alarm reviews, created a brief list of tips that can help anyone avoid being targeted by identity fraud.
1. Shred everything. Investing in a home shredder can save thousands of dollars and countless hours of trouble later down the road. Even if a piece of mail seems useless, shred it anyway. Anything that can be found in a trashcan listing name or account numbers can be used as a way for an identity thief to conduct fraud. When possible, go with a paperless system.
2. Invest in a top home alarm system. Even though many people use alarm systems in the home as a way to protect more obvious valuables such as televisions or jewelry, identity theft can be carried out very easily during a burglary, through the theft of computers or documents. This is especially true for people who work from a home office. It's a good idea to talk to alarm companies to find the best alarm system for home offices, as well as other areas that may house sensitive information. DIY home alarm systems can also be installed to protect home offices or areas where identity-related information is stored. For added security it may be a good idea to encrypt computers or make them password-protected, and store important documents in a fire-proof safe or offsite location.
3. Keep computers as safe as possible. In addition to using encryption software and using a password for booting the system, update all virus protection software on a regular basis and always have a firewall in use.
4. Check credit reports annually to watch for fraudulent use. In addition to free yearly credit reports that are offered, individuals can also sign up for credit monitoring companies that will alert customers if there is a change in a credit report, automatically.
5. Don't submit personal information in online queries. Unless an individual has initiated a transaction, personal information should never be given.
6. Don't store documents such as birth certificates and social security cards in a wallet. Also, limit the number of credit cards carried in a wallet or purse at any given time. Keep a list of cards carried at all times, as well as contact numbers, so that a theft can be reported in a timely manner.
7. Don't list driver's license number, social security number or telephone numbers on checks.
8. Be aware of others when using an ATM. Be cautious of people who may appear to be standing too close when conducting a transaction.
About the Company
AlarmSystemReport.com is a website dedicated to providing consumers safety and security information, including reviews and comparisons of the top home alarm systems in the country. All reviews are comprehensive and unbiased.