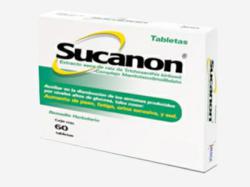 Treatment with Sucanon has the goal of restoring the normal endocrine metabolism in a natural and effective way without being associated with the risk of low blood sugar complications and unpleasant side effects
(PRWEB) January 05, 2012
The clinical benefits of Sucanon were convincingly demonstrated in a double-blind, randomized, placebo- & Glibenclamide controlled, multi-center, efficacy and safety study in 370 adult patients with Type II diabetes.
The trials have shown that long-term treatment with Sucanon leads to an increase in insulin sensitivity and relief of bothersome diabetes symptoms. Sucanon enables diabetes patients to increase their productivity and lead a normal lifestyle, which can include working towards achieving career goals, regular exercise and a normal social life. Treatment with Sucanon has the goal of restoring the normal endocrine metabolism in a natural and effective way without being associated with the risk of low blood sugar complications and unpleasant side effects, which can create obstacles in maintaining a normal lifestyle.
Diabetes is associated with multiple symptoms that negatively affect one's quality of life and frequently require lifestyle changes to adjust to the new situation. High sugar symptoms such as weight gain, increased thirst, frequent urination, nausea and excessive fatigue often lower a person's productivity and happiness. Diabetes is the most common endocrine disease in the United States.
Although there are several diabetes forms, Type 2 Diabetes is the most frequently encountered, with 90 to 95 percent of cases attributed to this disease. It is caused by a decreased sensitivity of the insulin receptor and a low responsiveness of the tissues to circulating insulin, even with normal insulin levels. There are several drugs that were developed to address these problems, and these work either by decreasing the liver sugar production or by increasing the tissues' sensitivity to insulin. In severe cases, insulin in the form of hormone replacement therapy may be administered.
Although many people benefit from traditional mainstream treatment with oral anti-diabetes drugs, these have been associated with significant side effects. Moreover, a precise dosage adjustment is necessary because these drugs may cause low blood sugar, which in some cases is even more dangerous than high blood sugar due to nervous system effects. Researchers have been trying to identify a more natural and holistic approach to treating diabetes, and it looks like their efforts have been successful.
Sucanon, a new herbal-based therapy for diabetes, has proved its effectiveness in several controlled clinical trials. Unlike traditional chemically-produced diabetes drugs, Sucanon is not associated with the usual side effects as it acts in a gentle and natural manner. The new treatment works by effectively addressing the root of the diabetes problem, which is a low sensitivity of the tissues to insulin.
About Sucanon
Sucanon is a class of diabetic medications called "insulin sensitizers." Pre-clinical and clinical studies show that Sucanon and other insulin sensitizers lower a patient's blood sugar by increasing the muscle, fat and liver's sensitivity to the body's own naturally produced insulin.
###