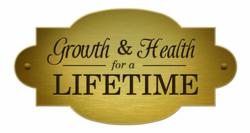 We must solve these health problems now, before they become unmanageable and more seriously debilitate the world's economy.
Phoenix, Arizona (PRWEB) November 28, 2012
Treatments and cures have been the backbone of public healthcare for many years... that's why IDM's Scientists got so interested in comparing the related costs. The truth is, Preventing Disease is an astonishing 100 times less costly then treatments or cures and at least as many times more effective! In light of this new information, everyone: businesses, governments and private citizens alike, will soon enjoy relief from the high costs of healthcare.
Right now, IDM offers their new program directly and on-line, thereby providing the public with a comprehensive, 7-step workshop, seminar and/or computer download program, that will teach them how their thinking, behavior patterns and lifestyles effect their health. Then they will know precisely what steps they can take to make immediate and substantial improvements in their lives. Finally, IDM offers a number of proprietary evaluation, training and support systems that will add value and profitability according to individual needs.
As to future growth; IDM is currently rolling-out their state-of-the-art Growth & Health for a Lifetime program throughout the world. To facilitate those efforts, the company offers qualified coaches and counselors a brand license, as well as opportunities for alliances and/or equity ownerships in the company.
"I really feel that we must solve these health problems now," says IDM founder Neil Roberts, "before they become unmanageable and more seriously debilitate the world's economy. If anyone has the slightest reservations, doubts or questions about the integrity or value of my program, I want them to contact me directly, so I can personally offer to provide whatever information and/or support they need to enjoy future success."
Based on more than 10,000 individual case studies, IDM's award-winning, seven (7) step Growth & Health for a Lifetime program enables qualified parents to start preventing growth-related problems in their child's formative years. When initiated later in life, the program enables individuals to more quickly "unhook" from the root of their anxieties, giving them more time to enjoy commensurate success, on their own, in their own right. The program has proven to be most effective and profitable when applied through therapeutic, coaching, career counseling and/or leadership venues.
IDM Research has found that childhood anxiety is the root cause of virtually all chronic disease and that all such problems are more quickly resolved by encouraging both physical and behavioral scientists, in all related fields, to cooperate in finding more common ground.