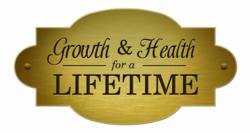 Modern healthcare is an unnecessarily complex problem. You and I don't need such a complex system to understand how to avoid getting sick.
Phoenix, AZ (PRWEB) December 13, 2012
By doing so, IDM scientists will Prevent Disease by putting the problem back into the capable hands of the best of us: those who most clearly appreciate the value in raising stronger and healthier children. The logic of IDM's simpler preventive health equation is supported by scientific reasoning that sees wisdom and knowledge ever evolving toward simpler solutions over time. The plan of ancient times, they firmly believe, clearly had modern problems in mind.
Eating well and avoiding catastrophic injury have always been activities that the best of us routinely practice every day! In view of the fact, how can anyone justify exaggerating these routine costs of living, or shifting the ultimate problem solving responsibility away from prospective parents? As IDM sees it, preventing disease has always been, and will most cost-effectively always continue to be, at the very center of all such civilized, practical and worthwhile family activities.
The anxieties and chronic diseases of modern times are NOT the products of wisdom or respected knowledge... They are problems that the modern healthcare industry sees as justification for acquiring the costly new technologies that are planned to be part of their paradigm of treatments and cures. Based on this new model, not considering the costs of military defense services, chronic disease is now the most costly problem in the world!
"Yes, it's an unnecessarily complex and expensive problem." says IDM founder Neil Roberts. "You and I don't need such a complex system to understand how to avoid getting sick. The ideal health solution has always been childishly simple: preventing disease virtually eliminates the need to pay for expensive treatments and cures. Hopefully, leaders in the world of treatments and cures will soon learn to respect the higher values of prevention."
IDM currently offers their Growth & Health for a Lifetime program directly and on-line, thereby providing the public with a comprehensive, 7-step workshop, seminar and/or computer download program, that will teach them how their thinking, behavior patterns and lifestyles effect their health. The public will then know precisely what steps they can take to make immediate and substantial improvements in their lives and in the lives of their children. Finally, IDM offers a number of proprietary evaluation, training and support systems that will add value and profitability according to individual needs.
Based on more than 10,000 individual case studies, IDM's award-winning program enables qualified parents to start preventing growth-related problems in their child's formative years. When initiated later in life, the program enables individuals to more quickly "unhook" from the root of their anxieties, giving them more time to enjoy commensurate success, on their own, in their own right. The program has proven to be most effective and profitable when applied through therapeutic, coaching, career counseling and/or leadership venues.
IDM Research has found that childhood anxiety is the root cause of virtually all chronic disease and that all such problems are more quickly resolved by encouraging both physical and behavioral scientists, in all related fields, to cooperate in finding more common ground.
As to future growth; IDM is currently rolling-out their state-of-the-art Growth & Health for a Lifetime program throughout the world. To facilitate these efforts, the company offers qualified coaches and counselors a brand license, as well as opportunities for alliances and/or equity ownerships in the company.