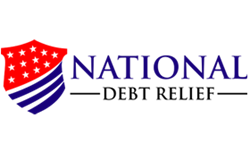 Identity theft is as common as sunshine
Los Angeles-Long Beach, CA (PRWEB) February 18, 2015
National Debt Relief recently shared in an article published February 13, 2015 on how consumers can prevent falling victim to identity theft. The article titled "8 Important Tips To Prevent Identity Theft" lays out some very helpful tips for people to be able to have a proactive approach against identity theft.
The article starts off by pointing out how rampant identity theft has been. It has been happening left and right at an alarming rate that it is almost impossible to pick up a newspaper or watch a news broadcast without learning about another theft. Identity theft is as common as sunshine in the morning which is pretty scary especially for the victims.
Consumers who are looking for ways to protect themselves from identity theft is by looking at request a 90-day credit alert. Also known as fraud alert, the article explains that this allows people to give their existing or new creditors a heads up that they are either already a victim of identity theft or that they feel they are going to be.
Another tool for consumers to consider is getting a free credit report from either one of the three major credit bureaus or all of them. Consumers need to remember that they are allowed to have one free report a year. The article suggests that consumers get their credit reports one at a time at four-month intervals. This allows them to monitor their report every year at no cost.
The article also suggests that consumers put their statements under the microscope and be on alert for any irregularities in their purchases. Once they see that there is record for an item that they did not buy themselves, report it to the lender right away. This helps in addressing the problem as soon as it happens.
Keeping copies of everything can also help in the fight against identity theft. The article suggests keeping all correspondence and paperwork relating to credit reports safe. These can come in handy when reporting any malicious activity in their statements. To read the full article, click this link: http://www.nationaldebtrelief.com/8-important-tips-prevent-identity-theft/