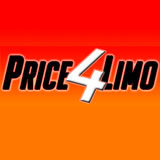 For events like this, everybody wants to blow it out and show their support. They want a monster party bus in their team colors or a zebra-stripe Hummer.
Orlando Florida (PRWEB) December 28, 2012
It's been a grueling season, but Notre Dame made it to the BCS National Championship playoffs where they hope to take home the title. The Fighting Irish faces off against Alabama's Crimson Tide at the Sun Life Stadium (formerly Dolphin Stadium) on Monday, January 7 in Miami Gardens. And the heat is on. Fans of both teams - and college football in general - will be clamoring for seats, and this is a game that is destined to be "instant replay" fodder for many seasons.
Although Miami is known for its thriving tourism, officials are suggesting that reservations for lodging and transportation should be made as early as possible. For locals and those arriving by car, the day of the game may prove to be a challenge with extra heavy traffic as you near the stadium. This is the sort of occasion where limousine service has infiltrated the standard method of transportation.
"Because limousines and party buses are no longer so exclusive - and elusive - the market is more client-friendly," says Terry Webb, manager of Price 4 Limo, a national company that links independent limo companies, enabling them to saturate even small markets and allowing clients to view all their options in one click.
Not unlike travel sites that show all the availabilities and prices, Price 4 Limo and HummerLimoRide.com lets clients instantly access prices, images and other specifications of each fleet in any location in the United States. This way, visitors don't have to wait until arriving in Miami to reserve group transportation to the game.
"We've been growing our private limo company for over ten years now," explains Webb. Now based in Florida, and providing fleets nationwide, Webb says this was just a natural extension and a way to provide better service for both clients and businesses. He also emphasizes the streamlined method that the sites provide, with selection and reservations handled onsite and direct access to representatives on a 24-hour basis.
"This increases supply, and that's always a determining factor in pricing," Webb continues. "When you consider what you'll save on gas for multiple cars, parking fees, and the fact that up to 50 people can split the cost of a party bus, the price becomes competitive to the cost of driving."
Every college football fan in or near Miami will be making the trip to the stadium, from as far north as Jacksonville and as far west as Tampa - and beyond. Notre Dame and Alabama fans will be invading the city in droves, whether by land or by air. With so much traffic and so many people headed to the same location for the same events - whether it's pre-game festivities or the game itself - the streets will be packed.
"For events like this, everybody wants to blow it out and show their support. They want a monster party bus in their team colors or a zebra-stripe Hummer," Webb laughs, adding that clients can find every sort of custom look without spending hours searching. But he emphasizes that the wow-factor is only part of the reason limo service is a sound decision.
Webb also points to the intangible benefits, like the freedom to enjoy the party and still be assured of getting home safely and without legal issues. "With today's strict laws - and the statistics that confirm the dangers of drinking and driving - it's just not worth taking a chance. And why should you, when there's such a simple solution?"