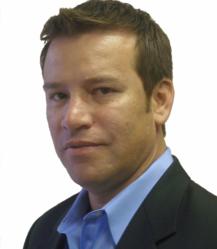 Up to 40% of our conference registrations in 2011 represented pricers new to PPS, and we saw a significant increase in the number of younger professionals in attendance
Marietta, GA (PRWEB) February 04, 2012
The Professional Pricing Society (PPS), the world's only professional society dedicated to pricing education and training, is proud to announce that the 2011 Pricing Conferences, held in Chicago, Las Vegas and Barcelona, cumulatively posted record attendance.
Each conference was among the largest events of its kind in PPS history. Significantly, attendance was notably high amongst young pricing professionals and female pricing executives.
These numbers reinforce the rapidly growing influence of the pricing profession worldwide and the demand for the relevant, timely pricing education and training provided by PPS.
"The record attendance numbers at the 2011 Pricing Conferences in Chicago, Las Vegas and Barcelona further demonstrate the growing demand for pricing training," says Kevin Mitchell, PPS President. "We focused very diligently on creating relevant programs to teach pricers to thrive despite the challenges of inflation and global recession, including the Pricing for Executives Summit, the Women in Pricing Luncheons, the largest number of workshops ever offered, and expanded three- and four-day schedules. We are honored by the response and enthusiasm of the pricing community, and are working to continue supporting the growing importance of the pricing professional and pricing expertise worldwide through additional education, training and collaboration for 2012."
In addition to the expanded format, 2011 PPS Events featured presentations and insights from many of the undisputed leaders in modern pricing from prestigious Universities, Corporate Practitioners and many experts from Simon-Kucher & Partners, Deloitte Consulting LLC, Pricing Solutions, PROS Pricing, Vendavo, Vistaar, Zilliant, among others.
All conferences featured breakout sessions in three tracks (Pricing Practitioners, Pricing Experts, Tools and Techniques) to train pricers at every level of proficiency in foundational pricing principles, the latest pricing strategies and research methods. 2011's events offered larger number of workshops than ever before, and included larger and longer programs than previously offered, such as 2-day workshops.
"The Pricing world is growing in numbers and importance," says Fabricio Lopez, Vice President of Marketing at PPS. "This is evidenced to us by the growing numbers of new pricers coming to PPS conferences. Up to 40% of our conference registrations in 2011 represented pricers new to PPS, and we saw a significant increase in the number of younger professionals in attendance. Our special events, including the Women in Pricing Luncheons and the Pricing for Executives Summit, were also quite successful. Our 2012 events will continue to respond to and provide for our diverse and growing global community."
2012 PPS events will soon be open for registration. For complete information on upcoming 2012 pricing conferences and events, or for research and resources related to the profession of pricing, visit the Professional Pricing Society online at http://www.PricingSociety.com.
About Professional Pricing Society
Founded in 1984, the Professional Pricing Society (PPS) serves thousands of members, representing leading industries all over the world. The Society's mission is to nurture a growing community of professionals committed to disseminating pricing expertise throughout the business world. PPS is the only professional organization to offer a pricing certification program, and offers its Certified Pricing Professional (CPP) program via online and live event workshops. Publications distributed to members include an eight-page monthly newsletter and a 36-page quarterly journal. Further, the PPS website (http://www.pricingsociety.com) is a central resource for state-of-the-art pricing knowledge and hosts a job site where professionals can post or review new opportunities in the industry. PPS also maintains a Pricing Blog at and a Pricing Group on LinkedIn. PPS has also created a Linkedin Group focused in Asia-Pacific
###