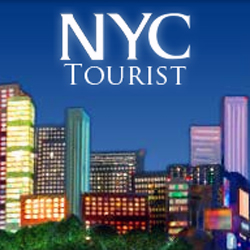 New York, New York (PRWEB) June 14, 2013
Heritage of Pride presents NYC Pride Week this month! After the Stonewall Riots in 1969, gay pride events have grown larger every year. June 2013 will be filled with parades, festivals and dance parties galore. Three days in particular are dedicated to civil rights demonstrations done in the modern day way. NYCTourist.com presents a guide to Pride Week 2013 in New York City, from the top events to attend and other things to do in NYC this week to hotel suggestions.
Pride Week NYC 2013 Events
June 28
First started a month after the famous riots the Pride Rally has occurred every year since and attracts thousands. This is the traditional kickoff event and showcases performers and speakers, all for free. This year join everyone in TriBeCa at Pier 26.
June 29
The day of dance parties! One of the biggest parties of the week is the VIP Rooftop Party. Located on the Hudson Terrace enjoy the best DJ's, amazing views and all day, all night long dancing.
Rapture on the River is a dance party just for the ladies! This is its tenth anniversary and the first year it will be held in an outdoor venue on Pier 26 in TriBeCa. Definitely be a part of it, but get tickets soon!
June 30
Hudson Street will overflow with pride between Abingdon Square and W. 14th Street from 11a.m. to 6p.m.! Pridefest invites food vendors, musicians, entertainers and all those who want to enjoy the activities.
The March is a demonstration remembering those lost to the violence and illness. This event first started in 1970 and now celebrates civil rights with an energized and festive following. First step off is at 12p.m.!
Head to Hotel Americano to celebrate poolside with the newest event, Pride Poolside. Cool off, enjoy music and drinks and feel refreshed to finish out the rest of the events.
Dance on the Pier with great views and great people. Proceeds go to New York's Pride events and the LGBT organizations. This fundraiser features award winning DJs and fireworks to finish off the night!
TriBeCa Blu Hotel - Check into TriBeCa Blu for those who want to stay close to all the festivities happening at Pier 26 everyday.
New Yorker Hotel - A great hotel located directly between the Hudson Terrace and Hotel Americano to stay close to the parties.
The Chelsea Hotel NY- If the Hudson St. Pridefest is a must (and it should be), The Chelsea is in walking distance from all the action. It's also close to Hotel Americano pool party, happening the same day.
Check out all the current NYC hotel deals so that you can save big on this trip, and afford to stay right in all the action!
Food Tours
Take a tour of Chelsea Market with Foods of New York Tours! Just one of the tours offered by Foods of New York, explore the tastes of NYC in a "non-touristy" way.
Skyline Tours
See the Statue and Skyline with a cruise from Classical Harbor Line. The best view in the city accompanied by a free glass of champagne. Bring a picnic and make a date of it! Their Gay Pride Fireworks Sails and Cruises offers one of the best views of the famous Pier 54 Fireworks! Colorful fireworks will light up the New York City Harbor sky just off pier 54 after the "Pride Dance". Don't miss it!
About NYCTourist.com:
NYCTourist.com is an authority on traveling to New York City. NYCTourist.com is a one-stop destination when planning a NYC vacation. Find the best information, deals, reviews and tickets for events, attractions, Broadway shows and hotels in New York City. Lizz Riggs, editor of NYCTourist.com, can help travelers find all the best things to do, places to stay and deals to take advantage of on their next trip.