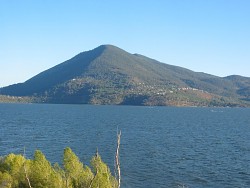 Our mission is to educate people on the emerging, practical ways that can help preserve this precious, natural resource.
Alameda, CA (Vocus/PRWEB) April 15, 2011
Clear Water Vision, in Walnut Creek , California, will be hosting their "Evening with Scientists" event on Wednesday, April 27 at 6:30 p.m. The venue for the event is at Sports Basement (Ygnacio Plaza) located at 1881 Ygnacio Valley Road in Walnut Creek. The event will be an open discussion on the quality of water and how its conservation can benefit the environment and economy.
"Our mission is to educate people on the emerging, practical ways that can help preserve this precious, natural resource," said Douglas Santos of Clear Water Vision. "Water is at the core of everything. Water completes the circle of life. Without it, we cease to exist."
This event is organized to present information regarding the benefits of atmospheric water and earth generated water. "The key to inspiring people is to show them that water doesn't just only come from the sky," says Santos. "Its origin first comes from the core of the earth, and then evaporates into our atmosphere. The best way to find that out is studying our oldest lake and the how important it is to keep it natural and pristine."
Scientists from Primary Water, Brown Gas, and The Emoto Crystal will be there to hold the discussion. They will talk about how water conservation directly benefits Clear Lake, the oldest lake in America. This important event will give the community information bringing ecology and economy together. Visitors are welcome to ask any questions during a question and answer period.
This connection with scientists will be a prelude to the SF New Living Expo (April 29-May 1 at the Concourse Exhibition Center). Clear Water Vision will be in booth 546 for this event and Russell will be speaking on May 1 to discuss the topic "Water is Consciousness." His speech will begin in Room Six at 6 p.m. The Concourse Exhibition Center is located at 635 Eighth St. in San Francisco.
For more information about Clear Water Vision, contact them at 925-237-9627 or visit them on the web at http://www.clearwatervisionsf.com.
About Clear Water Vision
Clear Water Vision is not just about conservation. It's about teaching the abundance of water so as to apply hope for the next generations to come. This then will allow inspiration towards interacting with how the earth actually works. Then this inspiration will allow the technologies to be applied now and in the future. Clear Water Vision is on the leading edge of technological advances to ensure water cleanliness and to correct past pollution and contamination. We provide documentaries showcasing varying issues of importance in water quality.
# # #