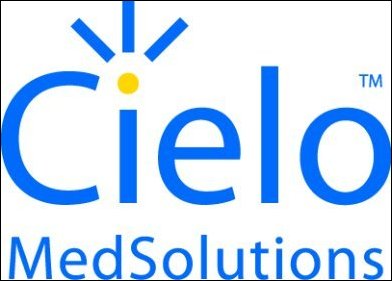 We are advocating the use of Cielo Clinic to improve preventative care and chronic disease management in the primary care setting
Ann Arbor, MI (PRWEB) June 6, 2007
Healthcare information technology company Cielo MedSolutions announces Oakland Southfield Physicians P.C. (OSP) will implement Cielo Clinic - a clinical quality management (CQM) system - to enhance patient care and operational efficiency in primary care practices.
An independent physician association of more than 250 primary care doctors in the metropolitan Detroit area, OSP will install the Cielo Clinic software system in at least three primary care practices in Wayne county starting this month.
Using a comprehensive chronic disease and multi-problem registry, Cielo Clinic creates "clinical dashboards" that contain information relevant to the patient visit such as required lab tests for patients with chronic diseases such as diabetes, and needed preventative screenings, such as Pap smears, immunizations, and mammograms. OSP will also use Cielo Clinic to analyze quality measures across patient demographics and diagnoses, and to create reports for clinical quality and physician incentive programs such as pay-for-performance.
"We are advocating the use of Cielo Clinic to improve preventative care and chronic disease management in the primary care setting," said Jenifer Hughes, vice president of Administrative Network, Inc. - the business management firm for OSP. "Data in the physician's hands at the point of care can be an extremely powerful tool to enhance the quality and efficiency of patient care."
Enhancing patient care and primary care setting efficiency is what drives Cielo MedSolutions, said Dave Morin, president & CEO.
"Working with a visionary primary care association like OSP brings the advantages of Cielo Clinic directly to bear on an area in medicine where cost and care must balance," said Morin. "Adopting Cielo Clinic will bring very real gains to OSP practices in efficiency while enhancing the patient's experience."
In addition to installations at OSP, physicians at the University of Michigan Health System (UMHS) Department of Family Medicine use Cielo Clinic to support over 140,000 annual patient encounters. Primary care physicians at St John Health System also use the system.
OSP learned of Cielo Clinic through the Greater Detroit Area Health Council's Save Lives, Save Dollars initiative which advocates change and improvement in the way health services are delivered, paid for and used within the seven counties of southeast Michigan.
Oakland Southfield Physicians / About Administrative Network, Inc.
Oakland Southfield Physicians, PC is an independent practice association comprised of over 250 primary care physicians, dedicated to providing the highest quality medical care to the residents of Southeastern Michigan. Administrative Network, Inc. is the business management firm for Oakland Southfield Physicians, PC. Contact (248) 357-4048.
About Cielo MedSolutions:
Cielo MedSolutions (pronounced "see EL oh," Spanish for "sky") is a leading provider of healthcare software and information technology services. Founded in Ann Arbor, Michigan in 2005, Cielo helps ambulatory care physicians improve quality-of-care, optimize practice efficiency, and increase physician revenue. The company's web-based Cielo Clinic™ software helps to improve, document and report on clinical care. http://www.cielomedsolutions.com.
###