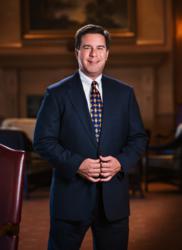 Mr. Thomas is responsible for the day-to-day accounting, finance and back office functions of the company and its subsidiaries
McLean, VA (PRWEB) January 08, 2013
Primary Integration, a leading commissioning and energy services organization for "Mission Critical" facilities, has named Britt Thomas its Chief Financial Officer (CFO). In his new position, Mr. Thomas is responsible for the day-to-day accounting, finance and back office functions of the company and its subsidiaries. He also serves as the primary contact for all banking, finance and compliance matters.
Mr. Thomas has more than 25 years of finance, accounting and operations experience in a variety of industries, including professional services, government contracting, healthcare, finance and consumer products. Prior to joining PI, he was an Operating Partner with Allied Capital (now Ares Capital). In this position, he played a key role in working with several portfolio companies, focusing on enhancing performance, operations and executing turnarounds.
Mr. Thomas previously spent a number of years at Arthur Andersen where he was the Director of Finance for the firm's Mid-Atlantic Region, with oversight responsibility for all finance and accounting functions for the region. He was employed for eleven years at ICF Kaiser International, a publicly traded, multi-national engineering, construction and environmental consulting firm. His last position was as Controller of company's largest operating unit, the Engineering and Construction Group.
Mr. Thomas received a bachelor's degree in business administration from James Madison University in 1985.
About the company: Primary Integration is a commissioning and energy services firm focused on optimizing the uptime and performance of complex, mission-critical facilities. Its industry leading professionals bring innovative solutions to clients, ranging from financial institutions and investment banks, to top-secret government agencies, to some of the largest telecommunications companies in the world (http://www.primaryintegration.com).