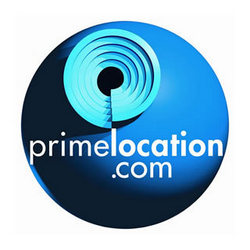 Rising liquidity and inflation should more than offset headwinds by debt deleveraging and refinancing in the medium term.
(PRWeb UK) November 23, 2010
Financial services firm, Morgan Stanley, has upgraded the investment growth outlook of European real estate. The property market was previously rated as 'cautious', but is now listed as 'attractive'. Bart Gysens, an analyst with the firm, says: "Rising liquidity and inflation should more than offset headwinds by debt deleveraging and refinancing in the medium term." Morgan Stanley expects property to broadly outperform the market for a sustained period of time that should last into 2011. This growth is expected to be spurred on by rising investment in land for sale and other property.
Concurrently, numerous major property firms had their investment prospects changed. Adjustments generally reflected positive growth for the market. Derwent London PLC and Great Portland Estate PLC were upgraded from 'equal weight' to 'overweight'. Both these firms work in London's popular West End. On the continent, Castellum AB of Sweden and Fonciere des Regions SA were both promoted to 'equal weight' from 'underweight'.
Commenting on these changes, Andrew Smith, Research Director, Primelocation.com says: "This is a positive development for the property market in the UK. An upward swell should bring benefits for everyone involved in the business including: owners, estate agents and investors. The past few quarters have clearly been difficult for shareholders in all fields, property included. This upgrade is a sign that investors are going to return to the market and in turn spur on growth"
Not all relevant organisations received upgrades: London & Stamford Property Plc and Hammerson Plc were downgraded from 'overweight' to 'equal weight'. In Europe, Corio NV and PSP Swiss Property AG also suffered from lowered ratings.
This information comes at a time when UK house prices are on the decline. Figures from the Department of Communities and Local Government show an average fall of 0.8% during September of 2010. According to Smith, Morgan Stanley's report comes at an opportune time. He says: "This should give a good measure of re-assurance to investors. We know that there have been some recent setbacks, but it seems that the market's long term trend is going to be upwards. Morgan Stanley has a sterling reputation in this field, and their grading is going to affect the way investors spend their money. Our hope is that a growth in investor confidence will filter down to the population at large. People owning new homes should benefit from this wave in 2011, as rising property markets will contribute to the growth of their investments."
-ENDS-
Notes to Editors
About Primelocation:
Primelocation.com is the UK's leading website for quality estate agents and property. The site was launched in 2001 by a consortium of over 200 leading independent estate agents across the UK, who were committed to leverage their collective strength to be at the forefront of online property marketing.
In January 2006 the company was bought by Daily Mail & General Holdings Limited as part of its strategic expansion into the online business sector.
Primelocation.com aims to provide an effective medium for those buying, selling, renting and letting property in the UK and overseas. It accepts property listings only from estate agents, letting agents and new homes developers.
The site attracts more than 2 million visitors per month, a high percentage of whom register with us to gain access to a range of additional services. These include emailed property alerts when new properties matching their search criteria become available. Registered users have access to the sold price records of HM Land Registry at no cost.
Over 4,000 leading UK estate agent firms list all of their properties on Primelocation.com, including Knight Frank, Savills and Hamptons.
This Site is operated by The Digital Property Group Limited. We are registered in England and Wales under company number 02290527 and have our registered office at Northcliffe House, 2 Derry Street, London W8 5TT.
###