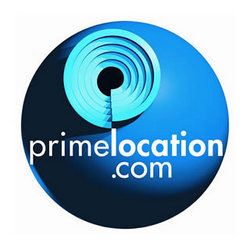 (PRWeb UK) October 7, 2010
The Index reveals that the top 25% of all homes by value – or 'prime' properties – are now worth an average of £453,879, nearly £7,000 (£6,855) less than in September 2009. This is the biggest fall since Primelocation (a leading property portal for UK estate agents) started tracking prime property prices in January 2009 and is in contrast to the average for all properties across the country, where house prices increased by 0.4% over the same period.
However, prime house prices have not been affected equally across the UK. Hardest hit was Wales, where prime properties fell by 5.8%, followed by Yorkshire & the Humber (-4.2%). Furthermore, prices in London, which has the highest concentration of prime properties in the country, fell for the first time on an annual basis since January 2009, by 1.2%. Asking prices for 'prime platinum' houses – the top 10% of UK properties by value – in the capital also fell by 2.8% between August and September alone.
At the other end of the spectrum, prime properties in Scotland have increased in value by 2.2% over the last 12 months while the North West, North East and South East all recorded small increases.
Commenting on the findings, Andrew Smith, research director, Primelocation.com said: "This fall in prices at the top end of the market is particularly interesting because the availability of prime stock has also decreased slightly. Usually we would expect fewer houses for sale to drive prices higher but at the moment they're actually falling."
"With the rise in the value of sterling, there could be fewer high net worth individuals looking to buy property in the UK from abroad. In addition, the higher income tax level and general economic climate seems to be prompting some wealthier homebuyers to leave the UK and live in countries with more favourable tax regimes and better opportunities. Taken together these factors are contributing to falling prices for properties at the higher end of the market."
About Primelocation:
Primelocation.com is the UK's leading website for quality estate agents and property. The site was launched in 2001 by a consortium of over 200 leading independent estate agents across the UK, who were committed to leverage their collective strength to be at the forefront of online property marketing.
In January 2006 the company was bought by Daily Mail & General Holdings Limited as part of its strategic expansion into the online business sector.
Primelocation.com aims to provide an effective medium for those buying, selling, renting and letting property in the UK and overseas. It accepts property listings only from estate agents, letting agents and new homes developers.
The site attracts more than 2 million visitors per month, a high percentage of whom register with us to gain access to a range of additional services. These include emailed property alerts when new properties matching their search criteria become available. Registered users have access to the sold price records of HM Land Registry at no cost.
Over 4,000 leading UK estate agent firms list all of their properties on Primelocation.com, including Knight Frank, Savills and Hamptons.
This Site is operated by The Digital Property Group Limited. We are registered in England and Wales under company number 02290527 and have our registered office at Northcliffe House, 2 Derry Street, London W8 5TT.
###