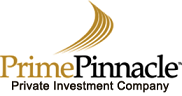 The Alternative Private Investment Management Company
Orlando, FL (PRWEB) February 23, 2012
CEO today announced the launch of PRIME PINNACLE, LLC. Prime Pinnacle, LLC will provide alternative and asset based private investment management options for all levels of individual investors, organizations and groups. Prime Pinnacle, LLC specializes in working with local and international investors.
Tracy Stein-CEO (A native Floridian residing in Baldwin Park and UCF Alum) "I have seen many close friends and family members suffer greatly as result of financial collapse. This new company was created to meet the needs of individuals and organizations that have lost faith in traditional investments such as stocks, bonds, mutual funds, ETFs, and commodities."
All investment types and economies have their cycles. However, to build a more diversified savings/retirement portfolio, investors should consider Alternative as well as Asset Based Investing.
Prime Pinnacle, LLC has four guiding principles:
Safety, Security, Transparency and Integrity
Since the collapse of both the U.S. Stock & Real Estate Markets, many Americans have lost as much as 90% of their life and retirement savings. Greed, Fraud, Corruption and Poor Government Regulations were the primary causes of these collapses.
June 2011 Survey by Prudential Financial:
Prudential, which polled more than 1,000 investors between the ages of 35 and 70 online earlier this year, found that 58% of those surveyed have lost faith in the stock market. Even more alarming, 44% said they plan to never invest in stocks. "Many investors are distrustful of Corporate America in general and Wall Street especially".
Prime Pinnacle, LLC carefully reviews and researches other types of alternative investments such as: Purchase and Sale of Distressed Residential/Commercial Real Estate, Secured Notes, Trust Deed Lending, Rental Property Investments, Tax Lien Certificates/Notes, Niche New Construction and Profitable Restaurants/Bars. Additionally, Prime Pinnacle, LLC engages in joint ventures to enhance returns and reduce risk. Prime Pinnacle, LLC does not receive a management fee until the investor members net a return.
Prime Pinnacle, LLC Is Now Accepting Investor Members
For additional information, contact Jeremy Adams-Public Relations Manager
@ 1-855-387-7463 or jeremyadams(at)primepinnacle(dot)com
Best Regards,
Tracy M. Stein-CEO/President
Important Note: This letter does not constitute an offer to sell or a solicitation of an offer to buy the securities or shares or units described herein, nor shall there be any sale of these securities in any state in which such an offer, solicitation or sale would be unlawful prior to registration or qualification under the securities laws of any such state. Members are advised to carefully consider the investment objectives, risks, charges and expenses of Prime Pinnacle and Funds before investing. The Membership may be made only by means of a prospectus, questionnaire and approval by Prime Pinnacle Board of Directors or Membership Committee.
REF 1: http://news.prudential.com/
###