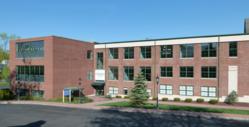 Primoris Academy is not just a gifted and talented 'program,' but a full-time, gifted and talented 'school.'
Westwood, NJ (PRWEB) May 30, 2013
Primoris Academy is having an Open House for all prospective students and their parents. This is an excellent opportunity to meet the school officials and some of the teachers, take a tour of the school, meet other families with gifted and talented children.
WHEN AND WHERE:
Date: Sunday, June 2, 2013
Time: 3:30 to 4:30 PM
Place: Primoris Academy – 120 Washington Ave, Westwood, NJ 07675
OPEN HOUSE AGENDA:
● Meet and greet with light refreshments
● Children go with teachers for fun activities
● Presentation by school officials to parents
● Questions and answers
● Tour and departure
Siblings are permitted but not encouraged to attend.
RESERVATIONS RECOMMENDED:
Please let us know if you intend on joining us so we may plan accordingly. Call us at (201) 722-1000 if you are interested in attending the open house.
ABOUT PRIMORIS ACADEMY
Primoris Academy is an independent, not-for-profit school where teacher to student ratios do not exceed 12:1. Applications for this coming school year can be downloaded now from their website. An assessment for giftedness is required for acceptance. The school can recommend several centers that can test a child for giftedness. The 2013-14 school year is from September 9, 2013 through June 13, 2014. The school's website is http://PrimorisAcademy.org, and they can be contacted directly at (201) 722-1000.