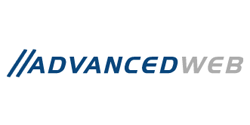 Our technicians are certified by several industry organizations as well as by the state of Virginia for mold inspection and remediation
Prince William, Virginia (PRWEB) July 13, 2012
SC Companies, a leading commercial and residential cleaning services firm in the Washington, D.C., area, has chosen Advanced Web for web development and Internet marketing solutions.
Founded in 1983, SC Companies has evolved into a trusted, multi-disciplined professional cleaning services firm operating from Prince William County, Virginia. The company specializes in fire and water damage restoration, mold remediation, and general commercial and residential cleaning services.
"We are one of most experienced cleaning firms in the area, with hundreds of hours spent training our employees and thousands of hours spent on projects," said Jennifer Osborn, Director of Operations for SC Companies. "Our technicians are certified by several industry organizations as well as by the state of Virginia for mold inspection and remediation."
In June 2012, SC Companies selected Advanced Web, a Virginia-based search engine marketing and Internet consulting firm in operation since 1999, to manage the overhaul of their online marketing initiatives. "After meeting with their engineer, we felt they understood our desires for a new web presence and could deliver quickly," said Osborn.
Advanced Web will create new websites that will be integrated with social media networks to generate awareness of SC Companies' services and facilitate interaction with current and prospective clients. "We're excited to work with SC Companies; they have a stellar reputation in their industry while serving local clients for almost 30 years," said Brad Caricofe, Director of Business Development for Advanced Web.
The company plans to launch their new website in August 2012. For more information about SC Companies, visit their website at http://sccompaniesinc.com.
Advanced Web has been providing professional Virginia search engine optimization, web development, and systems engineering solutions to over 400 clients worldwide since 1999. For more information on Advanced Web's services, visit advancedwebllc.com.