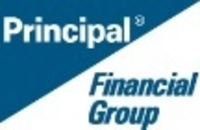 Mary's been a friend and advisor to, and advocate for, some of the country's most well-respected entrepreneurs
DES MOINES, Iowa (PRWEB) January 23, 2008
"Mary's been a friend and advisor to, and advocate for, some of the country's most well-respected entrepreneurs," said Michelle Swanson, advertising officer, The Principal(R). "She will provide our listeners simple day-to-day advice as well as 'big picture' concepts to embrace."
Meet the Speaker
Cantando, author of Nine Lives: Stories of Women Business Owners Landing on Their Feet, is a nationally-regarded speaker. She has contributed to The Wall Street Journal, Entrepreneur Magazine and Fast Company magazine.
An "entrepreneurial executive" since 1989, Cantando personally closed sales of more than $50 million for her own ventures and now serves as a marketing authority, helping countless businesses develop new revenue streams.
Cantando sits on the advisory board of Enterprising Women magazine, serves on the National Forum of the Women's Business Enterprise National Council, and is on the national Board of the Women Presidents' Organization.
About The Principal Women in Business Teleclass Series
Annually, The Principal(R) hosts a series of 10, complimentary one-hour-long classes conducted over the phone for women business owners.
The Principal Women in Business Teleclass Series, launched in 2003, features accomplished leaders and advice gurus, from bestselling author Suzy Welch to visionary Katrina Markoff of Vosges Haut-Chocolat.
Speakers share information that provides owners an edge in growing their businesses. Topics range from how to evolve a marketing program to employee benefit best practices.
To learn more about The Principal Women in Business Teleclass Series or how The Principal can help owners of growing businesses attract, retain and reward employees through the use of employee benefits, visit http://www.principal.com/women. Classes are held at 12 p.m. Central (1 p.m. Eastern, 11 a.m. Mountain and 10 a.m. Pacific) on the dates scheduled. Audio and notes of past classes can be accessed on the Web site 24 hours a day.
About the Principal Financial Group
The Principal Financial Group(R) (The Principal (R)) is a leader in offering businesses, individuals and institutional clients a wide range of financial products and services, including retirement and investment services, life and health insurance, and banking through its diverse family of financial services companies. A member of the Fortune 500, the Principal Financial Group has $306 billion in assets under management and serves some 18.1 million customers worldwide from offices in Asia, Australia, Europe, Latin America and the United States. Principal Financial Group, Inc. is traded on the New York Stock Exchange under the ticker symbol PFG. For more information, visit http://www.principal.com.
The views expressed by Mary Cantando are her own and not necessarily the views of any member companies of the Principal Financial Group(R). The Principal Financial Group(R) and its members are providing these telecasts as a courtesy to give you the option to explore information on the subject matter presented. The Principal(R) did not create and does not claim any responsibility for the content within this presentation.
#515012010