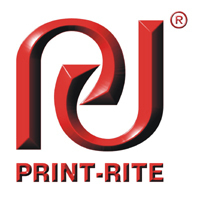 We are proud to roll out our Pivotal line at World Expo
Las Vegas, NV (PRWEB) July 14, 2010
Today, Print-Rite, the world leader in digital imaging supplies, unveiled its Pivotal line of premium remanufactured toner cartridges at World Expo 2010, hosted by Recharger Magazine at the Mandalay Bay Resort and Casino on July 14 and 15 in Las Vegas, NV. Print-Rite introduced the cartridges in the Pivotal exclusive booth, where throughout the show it is running side-by-side print comparisons of the Pivotal cartridges with premium toner cartridges of a number of other well-known brands.
Pivotal represents the top of the line in Print-Rite's toner cartridges. Products at this top level of quality have been in high demand by Print Rite's most demanding customers. Additionally, more enquiries for top quality toner cartridges were received in the last six months, notably from companies offering managed print services, which drove Print Rite's decision to introduce these products as a separate and distinct line of products.
"We are proud to roll out our Pivotal line at World Expo," says Arnald Ho, Director of Print-Rite Unicorn. "With Pivotal remanufactured cartridges, distributors and dealers can market a true alternative to original products. Pivotal cartridges consistently perform as well as any other top line toner cartridges and they provide consumers with an attractive price discount." Mr. Ho added that consumers can feel good about using Pivotal cartridges because not only do they perform flawlessly, they are also good for the environment.
The Pivotal line represents the state of the art of remanufactured cartridges and Print-Rite has leveraged its extensive expertise to produce these premium cartridges. A dedicated team of veteran product developers reverse-engineers each cartridge in the Pivotal line. Using tools and techniques designed to assure superior performance, the cartridges are then remanufactured by a specially-trained team at Print-Rite's technically-advanced, 1.2-million-square-foot, vertically-integrated manufacturing facility.
At World Expo, printers equipped with Pivotal cartridges generate print samples in Print-Rite's booth along side machines using toner cartridges from a number of other well-known brands. "When it comes to premium quality, seeing is believing," says Mr. Ho. "There is just no disputing the superior performance of the Pivotal cartridges," he says. "And regardless if they come in the morning, or in the afternoon, or the next day, visitors to our booth will see the same great performance--sheet after sheet and cartridge after cartridge. More important, that's what end users will experience too."
Each Pivotal cartridge is made from an ultrasonically-cleaned virgin core and refilled with customized toner that has been matched to a proprietary OPC drum. The drum-toner combination ensures precise color matching and area fills with the highest optical density. Pivotal cartridges feature other proprietary components such as doctor blades that eliminate streaking and wiper blades that will not flip when cleaning.
Quality control is key to ensuring each Pivotal cartridge delivers consistent, superior performance. Individual components are tested and certified before they are included in the remanufacturing process. Finished cartridges are then tested using protocols that establish high-quality baselines for both horizontal and vertical print jobs. Additional testing of characteristics such as print quality and color consistency as well as optical density and edge acuity guarantees all match those of the best cartridge in the market. Tests are performed under various environmental conditions including high- and low-humidity. Pivotal cartridges also undergo page-yield testing that complies with established ISO standards.
The strict product safety management system at Print-Rite Unicorn warrants each Pivotal cartridge is safe to use and environmentally friendly. Print-Rite Unicorn is the world's first printer cartridge factory accredited the IECQ QC080000 certification for Hazardous Substance Process Management, which provides a framework for the responsible control and management of hazardous substances. The cartridge is compliant with the EU's REACH and RoHS initiatives regulating the use of hazardous materials, and also satisfies the requirements of the US Consumer Product Safety Improvement Act of 2008.
Although Pivotal cartridges are premium products, they do not carry a premium price tag. Pricing for the new line will be competitive with other premium products currently on the market. Pivotal cartridges for popular Hewlett-Packard color and monochrome laser machines will begin shipping in the third quarter of this year. Cartridges for equipment from other OEMs are expected by the end of the year. Print Rite is currently taking orders.
Media Enquiries:
Contact: enquiry(at)print-rite(dot)com
Website: print-rite.com
###