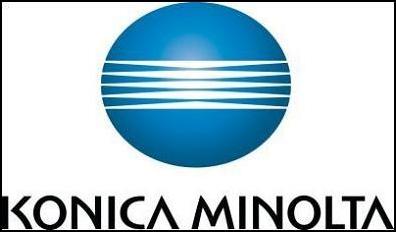 Ramsey, NJ (Vocus) April 19, 2007
ON DEMAND Conference & Exposition - Boston, Mass. (Vocus) April 17, 2007 -- Konica Minolta Business Solutions (Konica Minolta) today announced the availability of the new IC-304 Print Controller for the 65 ppm Konica Minolta bizhub PRO™ C6500 digital printing system. Based on CREO Color Server technology, this exclusive and robust print controller offers Konica Minolta customers advanced features for productivity, high-quality image and color control, support for variable data printing (VDP), and ease-of-use. The IC-304 Print Controller joins the successful line of print controllers designed exclusively for Konica Minolta multifunctional products (MFPs - print, copy, fax, scan all in one system) by Print On-Demand Solutions (PODS) group; it supports both the entry-level and production versions of the award-winning Konica Minolta bizhub PRO C6500.
Robust Platform for Blazingly Fast Processing:
The IC-304 Print Controller is designed to streamline the entire print production workflow, and to enable Konica Minolta customers to significantly increase their productivity. The IC-304 Controller offers the most advanced, optimized hardware and software, including an Intel Core2 Duo processor that accelerates the performance by 50%, Adobe CPSI 3017 software, Acrobat 7, PDF 1.6; and Windows XP Professional (SP2) OS. Features include ready-to-print files that can be adjusted for color, imposition and even page shifting without having to re-RIP the file, built-in pre-and post-RIP imposition, unlimited print workflows with preset parameters, and Gallop - a must have feature for VDP printing that allows to print and RIP a file concurrently.
Market-leading Color and the New Simitri® HD Polymerized Toner Assure Outstanding Image Color and Quality:
The IC-304 is a tailor-made print controller that takes full advantage of the unique qualities of the Konica Minolta Simitri® HD color polymerized toner achieving spectacular image and color quality results. The new server offers a superior set of color settings and advanced, professional color-management tools based on groundbreaking color technology. The tools, such as the unique Spot Color Editor, are both easy to use and highly effective in delivering consistent, accurate color and excellent image quality.
Built-in JDF Capabilities Offer Seamless Connectivity with Graphic Arts and JDF Workflows:
With the IC-304 Print Controller, Konica Minolta customers can easily incorporate digital printing into their existing JDF-based, web-to-print - or any other workflow configuration. Jobs sent from the Konica Minolta Printgroove workflow system are delivered to the IC-304 Print Controller with a JDF job-ticket that includes all of the print parameters enabling fully automated, unattended printing and finishing.
The IC-304 Print Controller can seamlessly connect into existing commercial print workflows, resulting in full integration of offset and digital printing operations, faster turnaround times and reduced labor costs. Urgent jobs, short runs, and proofs, for example, can be easily re-routed from offset, to a digital workflow. The print controller seamlessly connects to KODAK BRISQUE and KODAK PRINERGY Workflow Management Systems and to many other industry-leading, third party workflow vendors via the PODS Workflow Partnership Program.
Optimized for Variable Data Printing:
The architecture of the IC-304 Print Controller was designed to maximize production simplicity and productivity for variable data printing. The exact same tools and flows are used for both static and variable jobs assuring zero ramp-up time for operators moving to VDP production. Post RIP imposition, last minute color changes, preview and preflight, APR (automatic picture replacement) and OPI are available and identical for static and variable data jobs.
The IC-304 Print Controller supports all leading VDP formats including PPML, Optimized PDF, Optimized PostScript and CREO VPS (Variable Print Specifications). The PODS VDP partnership program assures that output from over 25 VDP solution suppliers is compliant with the latest version of the CREO VPS format. Users can choose any of the authoring tools supplied by these partners and are assured that they can immediately start creating full-color, personalized documents. For additional information regarding the VDP partnership program, please contact: Ari Shapiro via e-mail.
See the IC-304 Print Controller driving the bizhub PRO C6500 at the Konica Minolta booth #1215, at ON DEMAND 2007, the largest North American trade show and conference in the digital printing industry. Konica Minolta will hold a press conference on April 17, 2007 at 2:45 PM EST in Room 51 of the Boston Convention & Exhibition Center, Boston, MA. For invitations to the press conference and/or to schedule booth tours, contact Rachel Reed at 781.782.5785, or via e-mail.
About Konica Minolta Business Solutions U.S.A., Inc.
Konica Minolta Business Solutions U.S.A., Inc. offers a broad range of multifunctional digital imaging solutions inspired by its bizhub™ brand of powerful solutions that serve as the central resource for document scanning, in-house printing, copying, faxing and electronic archiving and distribution. From high-quality color and monochrome bizhub systems for workgroups and small offices, to advanced high-volume bizhub PRO production printing systems for large corporations and print-for-pay services, Konica Minolta is leading the industry toward integrated, networked hardware/software solutions that are more simple, reliable, and cost-effective. Complementing its bizhub solutions, Konica Minolta also offers desktop laser printers, microform digital imaging systems, wide-format printers and scanning systems for specialized applications.
Headquartered in Ramsey, New Jersey, Konica Minolta delivers expert professional services and experienced, responsive client support, in addition to the world-class service provided through its extensive network of direct sales offices, authorized dealers, resellers and distribution partners in the United States, Canada, Mexico, Central America and South America. For more information, please visit Konica Minolta at http://www.kmbs.konicaminolta.us.
About the Print On-Demand Solutions Group
The Print On-Demand Solutions group is an independent unit within Kodak's Graphic Communications Group that develops and supports high-performance CREO Digital Color Servers for a range of digital printers and presses. It also develops advanced on-demand applications to enable the creation of personalized direct mail, targeted catalogs, and other powerful one-to-one marketing communications tools. For additional information about the Print On-Demand Solutions group, go to: http://www.pod-wf.com
Konica Minolta Corporate Contact:
James Norberto
Konica Minolta Business Solutions U.S.A., Inc.
+1 201.825.4000
Konica Minolta Media Contact:
Rachel Reed
Lois Paul and Partners
+1 781.782.5785
PODS Corporate Contact:
Mooki Talby
Print On-Demand Solutions Group
+1 551.404.7919
Konica Minolta and The essentials of imaging are trademarks of Konica Minolta Holdings, Inc. bizhub and bizhub PRO are trademarks of Konica Minolta Business Technologies, Inc.
Kodak, Creo, Prinergy and Brisque are trademarks of Kodak. All other trademarks are the property of their respective owners.
###