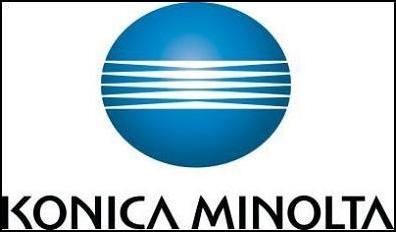 In many instances, today's innovation becomes tomorrow's business necessity and Printgroove is a product that will clearly shape the way the market will look in a year or two
RAMSEY, NJ (Vocus) April 11, 2007
Konica Minolta Business Solutions U.S.A., Inc. (Konica Minolta), a leading provider of advanced imaging and networking technologies, today introduced Printgroove, an innovative modular automated production print workflow software that will debut at the 2007 ON DEMAND Conference and Exposition in Boston on April 17, 2007. Managers of production print systems in Central Reproduction Departments (CRD) and small- to mid-size print shops who need to manage rising production demands of customers and stay ahead of the competition now have a modular, scalable, cost-effective option to automate the production print process.
The result of a global development program by Konica Minolta, Printgroove provides an affordable, automated production print workflow software that costs far less than large-scale legacy production and print management software. This innovative new technology offers users a streamlined workflow process that makes print jobs run more smoothly, including: 24/7 job submissions automated job ticketing and quoting; print queue management, device status monitoring; and even finishing, shipping and billing. Printgroove's modular design allows for an exact configuration to target a specific need with the right solution set, including the ability to handle any traffic volume and accommodate as many printing steps and stations as business processes demand.
"Konica Minolta has experienced phenomenal market share growth in the light- to mid- production print market with our award-winning product line of bizhub PRO™ multifunctional products (MFPs) that includes the bizhub PRO 1050, bizhub PRO 920, bizhub PRO C6500, and bizhub PRO C500," said Kevin P. Kern, vice president, product planning and development, Konica Minolta Business Solutions U.S.A., Inc. "Printgroove is an intuitive and powerful job workflow solution that's affordable, easy to use and fits hand-in-glove with our MFPs. Our major emphasis at ON DEMAND this year, Printgroove caters to the needs of bizhub PRO customers in the CRD, in-plant, print for pay, commercial printing and data center environments."
Dealers, customers, and industry analysts who have seen and worked with early versions of Printgroove are already enthusiastic about its capabilities and affordability when compared to competitive offerings. Konica Minolta expects the combination of its bizhub PRO MFPs and Printgroove will accelerate market share growth in this important and profitable market segment and will give our customers and prospects yet another reason to turn to Konica Minolta to meet their need for fast, accurate, high-quality output.
BERTL, the source for objective, independent product evaluation reports and comparative analyses on digital imaging devices and workflow solutions, recently announced that Konica Minolta's Printgroove is the recipient of a 2007 BERTL's BEST Innovation Award.
"In many instances, today's innovation becomes tomorrow's business necessity and Printgroove is a product that will clearly shape the way the market will look in a year or two," said Margie Davis, Managing Director of BERTL. "BERTL's analysts had an opportunity to spend quality time working with this cutting edge workflow application and we can state with confidence that Printgroove is sure to draw positive attention at the 2007 ON DEMAND event."
Three Complementary Printgroove Modules:
Printgroove is available in three complementary modules, all of which work seamlessly to keep jobs moving, optimize the performance of production resources, save time, reduce costs and increase business profitability. Each module is focused on a specific production print process, including:
Printgroove Serve
This module provides automated, web-based digital job submission so that clients can contact their printer, initiate jobs, set job requirements and track order status, all via the Internet or corporate Intranet using standard web browsers. In addition, the module:

Enables customers to perform the tasks printers used to do manually;
Creates job tickets, verifies job status in real time;
Proofs jobs online, tracks jobs to completion;
Automatic Email notification every step of the way.
Printgroove Guide
This module runs the print floor and can be scaled and customized with the functions needed to match workflow. It handles traffic volume and accommodates as many printing steps and stations as a production process requires. It also:

Automatically manages job ticketing and job tracking;
Monitors device operating status in real time;
Unites all production steps into one seamless flow;
Expands for print quoting, billing and invoice tracking.
Printgroove Queue
This is a simple, modular solution that links multiple Konica Minolta bizhub devices throughout the production floor to optimize performance by managing print queues, assigning jobs to "best match" printers and providing two-way communication to networked printers for centralized control. It also:

Assigns jobs to printers, chooses paper, sets parameters;
Divides color output between color and black & white devices;
Links up to 10 devices for system-wide productivity;
Monitors status of devices and consumables.
Pricing
Printgroove is available through Konica Minolta's North American direct sales, authorized dealer and value-added reseller channels. The manufacturer's suggested retail price (MSRP) for each Printgroove module is as follows:

Printgroove Serve: $5,000
Printgroove Guide: $5,000
Printgroove Queue: $2,500
Printgroove is sold as an appliance package, and will require a server PC. Customers have the choice of a standard tower unit ($3,500 MSRP) or rack mount unit ($4,500 MSRP). Additional license packs and options are available.
Editor's Note: See Printgroove in action at the 2007 ON DEMAND Conference and Exposition in Konica Minolta's booth (#1215) from April 17-19, 2007. Konica Minolta will hold a press conference on April 17, 2007 at 2:45 PM EST in Room 51 of the Boston Convention & Exhibition Center, Boston, MA. For invitations to the press conference and/or to schedule booth tours, contact Rachel Reed at 781.782.5785, or via e-mail.
About Konica Minolta Business Solutions U.S.A.
Konica Minolta Business Solutions U.S.A., Inc. offers a broad range of multifunctional digital imaging solutions inspired by its bizhub™ brand of powerful solutions that serve as the central resource for document scanning, in-house printing, copying, faxing and electronic archiving and distribution. From high-quality color and monochrome bizhub systems for workgroups and small offices, to advanced high-volume bizhub PRO production printing systems for large corporations and print-for-pay services, Konica Minolta is leading the industry toward integrated, networked hardware/software solutions that are more simple, reliable, and cost-effective. Complementing its bizhub solutions, Konica Minolta also offers desktop laser printers, microform digital imaging systems, wide-format printers and scanning systems for specialized applications.
Headquartered in Ramsey, New Jersey, Konica Minolta delivers expert professional services and experienced, responsive client support, in addition to the world-class service provided through its extensive network of direct sales offices, authorized dealers, resellers and distribution partners in the United States, Canada, Mexico, Central America and South America. For more information, please visit Konica Minolta at http://www.kmbs.konicaminolta.us.
Konica Minolta Corporate Contact:
James Norberto
Konica Minolta Business Solutions U.S.A., Inc.
+1 201.825.4000
Konica Minolta Media Contact:
Rachel Reed
Lois Paul and Partners
+1 781.782.5785
Konica Minolta is a trademark of Konica Minolta Holdings, Inc. bizhub and bizhub PRO are trademarks of Konica Minolta Business Technologies, Inc. All other trademarks mentioned in this document are the property of their respective owners.
###