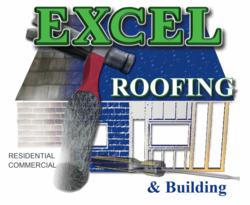 When a roofing coupon contains a statement that forces the customer to present the coupon before the roofing estimates are quoted them, this means the roofing company normally increases their roof prices before deducting the coupon savings.
Jacksonville, FL (PRWEB) March 30, 2012
The cost of roofing can be daunting in the best of times, but during an unsettling period of economic uncertainty, consumers are eager to reduce roofing costs without sacrificing appearance and quality. So Excel Roofing Contractors has created the single largest collection of roofing resources in North Florida through its residential and commercial roofing discounts. These Jacksonville coupons are designed to lower roofing prices while simultaneously increasing quality in roof materials and roofing services throughout the First Coast.
The offering consists of free printable coupons for residential and commercial roofing consumers that address roof replacement, repair and service on metal roofing, shingle roofs and flat roof systems. The coupons and a military cash rebate cover commonly requested roof services such as wind mitigation, inspections, consultations, estimates, material upgrades, insulation and waterproofing.
Scott Sorensen, the CEO of Excel Roofing Contractors feels his company's book of roofing coupons addresses a growing problem of rising roof prices across the First Coast of Florida. He states that at least once per month, he is officially notified of price hikes in the cost of roofing supplies. These increases trickle down to the consumer who is being challenged on all fronts with rising maintenance costs while property values often plummet.
With the Excel Roofing collection of Jacksonville roofing coupons, CEO Sorensen states there is no trickery as is often found with other residential and commercial roofing contractors offering printed or online coupons. In example he explains, "When a roofing coupon contains a statement that forces the customer to present the coupon before the roofing estimates are quoted them, this means the roofing company normally increases their roof prices before deducting the coupon savings. This is a deceptive business practice because the coupon is just used as bait to lure the customer into contacting the roofer and no savings is being passed to the consumer."
Customers can request their Jacksonville roofing estimates be delivered quickly via satellite calculations or by on-site assessment. Regardless of the cost estimation method, it is not necessary for the customer to choose a coupon before receiving their custom roof quote. In fact, Sorensen goes on to say, every customer is encouraged to select the roof coupon that best serves their individual needs. When in doubt, an Excel Roofing representative will suggest the coupon he or she feels would be of greatest service.
In example, the below rebates and coupons represent different roofing materials:
Coupons for Metal Roofing include: Roof insulation, water proof underlayment and skylights with installation.
Coupons for Shingle Roofs include: Upgrades in roof shingles from 25 year to 30 year architectural, extended warranties, upgrade from roof felt to peel & seal underlayment, free wind mitigation reports and tubular skylights with installation.
Coupons for Flat Roofing include: Free upgrades from 2 ply to 3 ply built up roof system, an NDL (No Dollar Limit) commercial CertainTeed warranty for qualified re-roofs or roof replacement systems and a skylight with flat roof installation.
Coupons for Roof Services include: Discounts on roof inspections and wind mitigation reports.
Coupons for Estimates, Consultations and Evaluations are always free to the consumer.
Excel Roofing always offers discounts on roof services to Military, Police and Firefighters with or without a coupon, but Excel has increased the savings to military by combining a free shingle upgrade with a $300 GAF cash rebate being offered to qualified military when approved contractors install the GAF Lifetime System according to the manufacturer's specifications.
Consumers wanting to learn more about Excel Roofing Contractors, their work ethics and programs for roof replacement in residential and commercial roofing in Jacksonville, are invited to call and visit online. Complete coupon terms, roof replacement videos and free e-books are offered through the Excel-Roofing website.
About Excel Roofing Contractors:
Excel Roofing Contractors is a Jacksonville Fl roofing contractor that serves the state of Florida, licensed and certified as Building Contractors, Roofing Contractors, Home Inspectors, Mold Assessors and Mold Removers. Factory authorized in energy saving roof applications, they participate in the Florida Power & Light building envelope program as FPL independent roof replacement contractors. With over 50 years of combined roofing and construction experience in flat roofing, metal roofing, shingle roofs and specialty roof coatings for military, industrial, residential and commercial roofing systems, Excel offers Florida consumers a wide range of services at competitive prices.
For further information, interested persons may contact Excel via telephone at (904) 631-7663 or request a free roofing estimate and evaluation through its corporate web site, http://www.Excel-Roofing.com