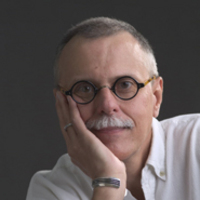 "We receive so much interest every year it is really difficult to pare it down to 10-12 individuals."
Louisville, KY (PRWEB) June 2, 2010
Creativity International Awards opens the 40th Print & Packaging Competition with announcement of this year's international jury.
"Each year the judging panel gets better and better - they are coming from all over the globe," says Kathleen Ritchie, Marketing Director for the awards. "We receive so much interest every year it is really difficult to pare it down to 10-12 individuals."
Judges spend 3 days reviewing thousands of entries to the annual design & advertising competition. Judges will be looking at entries that range from print items such as posters, logos and direct mail to illustrations, photography and product packaging. The complete listing of Creativity Print & Packaging categories can be found here.
In addition, the jury will be reviewing student entries from some of the top graphic design programs and schools in the world. Kathleen says, "What looks better on the resume of a design student than "award winner" and "published"? Winning in Creativity gives them an advantage over other job seekers in the design field fresh out of college."
The Creativity 40 Print & Packaging Jury consists of the following members:
Brent Almond - DesignNut, Washington DC, USA
Bridgid McCarren - F+W Publications/HOW Magazine, Cincinnati, OH, USA
Charlie Van Vechten - Jacob Tyler Creative Group, San Diego, CA, USA
Chuck Miller - Combined Technologies, Lake Forest, IL, USA
Gregg Bernstein - Made by Gregg, Atlanta, GA, USA
Jeff Bockman - New York, NY, USA
Marcie Carson - IE Design + Communications, Hermosa Beach, CA, USA
Rene Galindo - Signi, Mexico
Robert Mitchell - Zed Communications, Dubai, UAE
Tony Adamcic - Elevator d.o.o., Split, Croatia
Wayne Carey - Draftfcb, Chicago, IL
Background, pics and links to the juror's websites can be found here. Judging takes place in Louisville, KY, Sept. 9-11, 2010.
Entries to the 40th Print Competition are being accepted now through August 13, 2010. To receive updates, electronic Call for Entries and future communications sign up for our mailing list at CreativityAwards.com.
About Creativity International Awards:
Established in 1970, Creativity International Awards is based in Louisville, KY and is one of the longest running independent international advertising and graphic design competitions in the world. A print, web, advertising and media design competition, each year the judges choose the best from all over the world to be reproduced in the 400-page Creativity Awards Annual Book distributed worldwide by HarperCollins. For more information and to see a list of this year's winners please visit the Creativity International Awards web site.
###