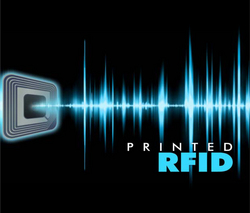 Portland, ME (PRWEB) March 18, 2009
Printed RFID 2009 conference will be held April 27, in Orlando, Florida, co-located with RFID live. Featuring a dozen distinguished speakers, intensive discussion sessions, and valuable networking opportunities, Printed RFID 2009 will grant you the opportunity to interact with a who's who from the printed RFID and printed electronics industries while gathering the latest market intelligence and getting up to date on the latest technical developments. Dedicated exclusively to printed and organic RFID, this one-day event is the perfect supplement to RFID Live, RFID Journal's premier conference and trade show and the world's largest event dedicated to radio frequency identification.
Learn How Industry Leaders Are Benefiting From RFID
RFID Journal LIVE! 2009, the seventh annual conference and exhibition, is the largest and most important RFID event worldwide. This year's conference program is tailored to focus on helping companies cut costs in the short term while deploying RFID to achieve long-term strategic advantages. Hear from leading end users that are solving real-world business problems while deploying RFID systems enabling them to gain a competitive edge in years to come. Hear new case studies revealing how end users are employing RFID to streamline processes, see the largest exhibition of new technology solutions and network with early adopters and RFID industry leaders. Register now and save! Preview the program now at http://www.rfidjournalevents.com/live.
About IntertechPira
IntertechPira provides events, training, online information and publications across a wide range of niche commodities and disruptive technologies affecting industry. Our 100% independent products are provided globally 24/7 and delivered by teams of independent experts at sites in Portland, Maine, US and London, UK through 20 specialized industrial platforms. Our core competencies are information on: research and product development; globalization and new markets; production methods; regulatory and compliance.
# # #