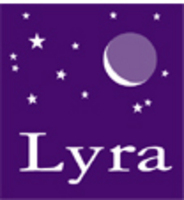 Print 2.0 and the Enterprise -- Solutions.
Newton, MA (PRWEB) January 3, 2008
The 2008 Lyra Imaging Symposium will feature definitive digital imaging market research analysis and forecasts on office and enterprise printer, copier, and MFP devices and the services and solutions that drive them. Thought-provoking presentations from recognized industry leaders will complement Lyra's analyst presentations. The conference will be held Mon., Jan. 28 to Wed., Jan. 30, 2008 at the fully remodeled Rancho Las Palmas Resort and Spa in Rancho Mirage, California. The theme of this year's conference is "New Technologies Challenging the Business Model." Adobe Systems will return as the official event sponsor, and Global Graphics Software will kick off its 2008 worldwide conferences sponsorship at the Symposium. Early registrations indicate that the 2008 Symposium attendance will exceed last year's record turnout. To register, visit http://www.lyra.com/symposium.
Symposium Keynote by Memjet: Bill McGlynn, CEO of Memjet Home and Office, will discuss the origins of Memjet technology as well as its commercialization phase and the technology's future. McGlynn's presentation will examine the technology in the context of today's imaging industry landscape and discuss the future of printing technology in the office and home markets. Every imaging industry peripheral and consumables vendor will be eager to hear from this new industry force.
The following are highlights from the Office Printing segment:
Office Printing Keynote: Bruce Dahlgren, senior vice president of HP Global Enterprise Business, Imaging and Printing Group, will present the keynote, "Print 2.0 and the Enterprise -- Solutions." Dahlgren, a former Lexmark vice president and general manager, will examine the shift away from the old, traditional enterprise model, in which products were sold based on "speeds and feeds." He will also discuss how today's global marketplace -- along with the challenges of compliance and security, as well as trends concerning device convergence and color--is changing the way paper-based and digital information is used and managed. HP's Print 2.0 strategy is focused on developing fully integrated solutions to enable enterprise customers to strategically address their business challenges, whether these challenges are specific to certain business processes or imaging and printing devices, or apply across the entire enterprise industry.
The Hard Copy Observer Year in Review: A Journey through LyraSpace: Join Ann Priede, managing editor of The Hard Copy Observer, the leading digital imaging industry publication, for a comprehensive look at the industry, including key developments in 2007, trends in hardware and consumables markets, and an evaluation of which market segments are poised for growth or decline.
Future Growth Factors in Enterprise Printing: Workgroup Printers and MFPs, Color Penetration, Laser versus Ink Jet, and Edgeline versus Memjet: Price parity between color and monochrome printing, laser performance at ink jet prices, and an increase in the number of distributed workgroup printers are all challenging existing enterprise peripheral paradigms. Vendors must now introduce newer, more cost-effective devices and solutions to meet enterprise-printing needs. Steve Reynolds, senior analyst for Lyra's Hard Copy Industry Advisory Service, will deliver a comprehensive analysis of hot industry dynamics and will provide invaluable printer and copier industry market research and intelligence for marketing and market research professionals and product managers.
Enterprise Printers and Copiers Tell All: Insider Insights from Lyra's Office Print Monitor: Cortney Kasuba, industry analyst for Lyra's innovative and popular Office Print Monitor information service, will examine trends in enterprise and office printing by combining real-world corporate printing trend data from thousands of installations throughout North America with Lyra's strategic analysis, forecast, and installed-base data, detailed hard copy specifications, and ongoing primary research programs.
Managing Profitable Relationships with Managed Print Services: Laura Hunt, director of marketing and strategic partnerships at PrintFleet, Inc., will delve into the burgeoning field of managed print services (MPS). She will examine the factors involved in implementing an MPS program; page-based compensation models; emerging elements of sustainability and growth in the dealership of the future; and the development of a managed print services go-to-market strategy.
The Outlook on Affordable Office Color Printing: Xerox's Jim Rise, vice president and general manager for the Solid Ink Products Business Unit, will discuss Xerox's bold "color for the price of black-and-white" technologies that challenge the color laser printer business model. Rise will address both enterprise and small to medium-size business (SMB) printing-device markets and examine the ramifications of Xerox's initiative to compete with market-leading laser printers at a fraction of the cost.
Finding the SMB Peripheral Sweet Spot: Larry Jamieson, director of Lyra's Hard Copy Industry Advisory Service, will take an in-depth look at single-function and multifunction printers aimed at the small to medium-size business market. In this price-sensitive segment of the industry, ink jet devices have been able to deliver business-class color printing at monochrome laser prices. Jamieson will present forecast data and analysis on the SMB market's distinctive outlook on performance, price, print quality, and technology.
Software for Imaging: The Next 15 Years -- The Future of PDF and Document Standards: Over the past 15 years, the portable document format (PDF) has insinuated itself into our lives in countless ways. Jim King, Adobe Systems' senior principal scientist and PDF platform architect, will describe the developments that are expected for this technology in the next 15 years. King will also explain how PDFs now live in an elaborate ecosystem. According to King, "Billions of files have been created and thousands of applications to make and process those files have been introduced by hundreds of developers. PDF files form the substrate for daily workflows in government, archiving, print/publishing, legal, pharmaceutical, engineering/construction, just to note a few."
King adds that, "The building of this ecosystem was enabled by the free Adobe Reader and the scrupulous attention to backward compatibility as the file format and software evolved. Now the stability of the format is assured by moving its control to the International Standards Organization (ISO) as ISO 32000. But each group or industry wants to extend and restrict PDF in ways that make it more suitable for their use. We must tread judiciously to maintain the precarious balance between language stability which helps the ecosystem thrive and the important movements that will allow PDF to take on more, and more specialized, uses." King will explain how these steps will happen.
XPS, PDF, and the Road Ahead: Martin Bailey, CTO of Global Graphics Software, will moderate this imaging-software panel discussion. Panelist companies include Adobe Systems, Monotype Imaging, Pagemark Technology, QualityLogic, Software Imaging, and Zoran Corporation.
Other segments of the agenda include Consumer Imaging and Digital Photography; Global Spotlight; Wall Street Analyst Roundtables; Commercial Printing; Home and Office Digital Imaging Supplies; and Digital Imaging and the Environment. Visit http://www.lyra.com/symposium for updated agenda details as well as registration, hotel, and travel information.
Call for Sponsors: Wi-Fi and Reception Sponsorships Available!
In addition to Adobe and Global Graphics Software as marquee sponsors, other sponsors include Konica Minolta and Xerox Corporation as platinum sponsors; Mohawk Fine Papers as recreation activity silver sponsor; and Avery Dennison, Monotype Imaging, PageMark Technology, QualityLogic, RechargeAsia, Sensient, Uninet, and Zoran Corporation as specialty sponsors. High-impact sponsorships such as wi-fi and cocktail reception are still available! To join the leading organizations sponsoring this premier event, download the sponsorship prospectus (PDF) at http://tinyurl.com/2qg8xd, or call Sandy Tobin at 617-454-2612.
How to Register
To register, call Sandy Tobin at 617-454-2612, or visit http://www.lyra.com/symposium for secure online registration. The Symposium will take place from 12 p.m., Monday, January 28, 2008, to 5 p.m., Wednesday, January 30, 2008. The standard registration fee is $1,695. Attractive group rate incentives are available.
Lyra Research: The Digital Imaging Authority
Lyra Research collaborates with imaging industry decision makers worldwide, enabling clients to strengthen their market position and achieve profitable growth. Lyra's expert analysts and editors help clients devise and implement creative solutions to business challenges, arming them with competitive intelligence, strategic and tactical advice, news and analysis, and market forecasts.
Since 1991, Lyra's custom research and consulting, advisory services, award-winning journals, and innovative events have set the standard for analysis of imaging hardware, consumables, and digital photography markets.
Visit http://www.lyra.com to learn more about how Lyra can be your strategic business partner.
CONTACT:
Andre Rebelo
Marketing Manager
Lyra Research, Inc.
617-454-2658
arebelo (at) lyra (dot) com
# # #