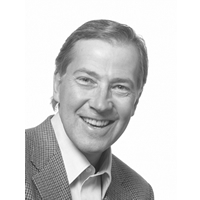 Anticipating Opportunities in the Evolving Photo Culture
Newton, MA (PRWEB) October 3, 2007
Lyra Research, the digital imaging authority, announces that the 2008 Lyra Imaging Symposium will be held January 28-30, 2008 at the newly remodeled Rancho Las Palmas Resort and Spa in Rancho Mirage, California. The eleventh annual symposium's varied presentations and panel discussions will explore the event's official theme, "New Technologies Challenging the Business Model." To save $150 off standard registration rates, call Sandy Tobin at 617-454-2612, or visit http://www.lyra.com/symposium and register before November 30, 2007.
Official Event Sponsor Adobe Leads Numerous Frontrunner Sponsors
Lyra is pleased to announce that Adobe is returning as the official sponsor of the event, and Xerox Corporation is returning as the event's platinum sponsor. Mohawk Fine Papers will once again sponsor the Symposium's tennis mixer and Living Desert nature-park outing. Additional frontrunner sponsors include Avery Dennison, PageMark Technology, QualityLogic, Sensient, and Zoran Corporation. To add your company to the list of leading organizations already sponsoring this premier event, download the sponsorship prospectus (PDF) at http://tinyurl.com/2qg8xd, or call Sandy Tobin at 617-454-2612. For additional event details, visit http://www.lyra.com/symposium.
Global Graphics Software Named Official Lyra 2008 Worldwide Conference Sponsor
Lyra Research is also proud to announce that Global Graphics Software is supporting the Symposium as Lyra's 2008 Worldwide Conferences sponsor. At the Symposium in Rancho Mirage, Global Graphics Software's sponsorship will include the event's golf tournament and golf beer cart as well as attendees' lanyards. Global Graphics Software will also lend marquee sponsorship support to the 2008 Tokyo Imaging Conference in February 2008 and Lyra Research's first-ever Europe Imaging Conference in June 2008.
Symposium Agenda Highlights:
Charles LeCompte, president and founder of Lyra Research, commented on the theme of the eleventh annual Lyra Imaging Symposium. "New technologies are changing every corner of the imaging industry. The proliferation of wireless handheld devices and inexpensive flat-panel displays are a potential threat to printing--why print it when you have it on your Blackberry? And, when it comes to printing in the enterprise and at home, will new technologies such as page-wide ink jet array printing, low-cost ink formulations, and monochrome and color laser printing price parity become viable threats to the established razor-and-blades business model on which everyone from OEM printer and copier makers to aftermarket cartridge consumables has relied?"
While delivering invaluable industry information for strategic decision-making, the eleventh annual Lyra Imaging Symposium offers an unmatched opportunity to meet and network with industry colleagues. The 2008 Symposium's comprehensive agenda features two full days of informative presentations. Highlights of the 2008 Lyra Imaging Symposium agenda are described below.
Symposium Event Keynote: Lyra is thrilled to announce Bill McGlynn, CEO of Memjet Home and Office as the 2008 event keynote speaker. Memjet burst on the scene in early 2007 by demonstrating a new, lightning-fast page-wide ink jet array technology that had been secretly in development for over a decade by Silverbrook Research. Memjet's unique twist is that it plans to sell print-engine components to industry brands rather than sell complete devices under the Memjet brand. McGlynn will discuss the origins of the Memjet technology as well as its commercialization phase and the technology's future. McGlynn's presentation will examine the technology in the context of today's imaging industry landscape and discuss the future of printing technology in the office and home markets. Every imaging industry peripheral and consumables vendor will be eager to hear from this new industry force.
The Hard Copy Observer Top 10 Newsmakers and Trends: Join Ann Priede, managing editor of The Hard Copy Observer, the printer and digital copier industry's leading publication, for a quantitative and qualitative look at the industry, including key developments in 2007, trends in hardware and consumables markets, and an evaluation of which market segments are poised for growth or decline.
Consumer Imaging and Digital Photography: This segment of the Symposium agenda focuses on the unprecedented convergence of digital imaging devices in homes and home-office/small-office (SOHO) settings. "Anticipating Opportunities in the Evolving Photo Culture" will be the theme for Lyra's photo printing presentation. A panel discussion on consumers' future digital camera habits will feature industry leaders from OEM, online, and retail sectors.
Global and Financial Spotlights: Unrivaled financial-oriented presentations describe strategies for success in rapidly changing global markets. Presentations address the China and EMEA markets. Two "Wall Street Watch" panels will also discuss the industry's business performance. A "Financial Analyst Perspective" presentation by one of Wall Street's most respected industry trackers will take a closer look at a top industry vendor.
Office and Enterprise Printing: As new technologies such as Silverbrook's Memjet and HP's Edgeline challenge existing hardware paradigms, vendors will meet offices' and corporations' printing needs with newer, more cost-effective hardware and solutions. Analysts' presentations will include forecasts and analysis regarding enterprise printing, including a discussion of the shift from selling printers to selling printing solutions. Lyra will offer a fresh perspective on the perennial battle between ink jet and laser technologies in the enterprise and small to midsize business sectors. Industry leaders will also talk about the biggest trends and challenges in the imaging software market.
Commercial Printing: Presentations will discuss innovation in the growing role of digital imaging's "big iron" in big business, and how the role of color is affecting profitability and customer preferences in digital production printing. Analysts also will give a detailed description of digital printing innovations and hot trends in the wide- and superwide-format market. This segment will provide an insider's look into a leading online, on-demand digital printing company and how it is succeeding at delivering value, one customized deliverable at a time.
Home and Office Digital Imaging Supplies: All eyes are on printer supplies, as OEM printer vendors are dependent on consumables for profitability. This segment includes special coverage from The Hard Copy Supplies Journal, Lyra's newsletter devoted to media and cartridge consumables. Topics include ink jet and toner market supplies forecasting models, and the supplies retailer perspective.
Digital Imaging and the Environment: Environmental friendliness continues to rate higher in consumers' shopping criteria, and in response, Lyra's President, Charles LeCompte, will discuss the dirty side of the imaging industry in his presentation "Cradle-to-Grave: Lyra's Whole-View Environmental Impact Analysis of the Industry." LeCompte will take a first-ever integrative and holistic view of the many factors involved in creating an accurate "green report card" assessment of how different industry firms and regions are performing in different product life-cycle phases, such as raw materials sourcing, manufacturing, packaging, disposal, and recycling.
Be sure to visit http://www.lyra.com/symposium for updated agenda details as well as registration, hotel, and travel information.
Extras for 2008 Attendees:
Exhibitor Showcase Room: Once again, a limited number of companies will be able to exhibit their offerings in a larger Lyra Imaging Symposium Exhibitor Showcase Room. Exhibitors will be equipped with a tabletop display area where they can offer literature and products and meet face-to-face with the industry's elite.
Strategy and Networking Meetings: The 2008 Lyra Imaging Symposium will offer dedicated meeting spaces where attendees can meet with company teammates and other industry colleagues.
Become a Symposium Sponsor:
The sponsorship opportunities at the Lyra Imaging Symposium offer unmatched visibility, allowing you to deliver your message to a select group of imaging-industry decision makers. With our lauded conference format, exclusive meeting rooms, and a new demonstration room, the environment is perfect for networking. Numerous sponsorship options are available for every budget to ensure satisfaction and maximum return on investment. To learn more, download the sponsorship prospectus (PDF) at http://tinyurl.com/2qg8xd, or call Sandy Tobin at 617-454-2612.
How to Register:
The Symposium will take place from 11:30 a.m. on Monday, January 28, 2008, to 5 p.m., Wednesday, January 30, 2008. Save $150 by registering today. The early-bird registration fee (before November 30) is $1,545. After November 30, the standard registration fee is $1,695. Attractive group rate incentives are available. To register, call Sandy Tobin at 617-454-2612, or visit http://www.lyra.com/symposium for secure online registration.
Lyra Research: The Digital Imaging Authority
Lyra Research collaborates with imaging industry decision makers worldwide, enabling clients to strengthen their market position and achieve profitable growth. Lyra's expert analysts and editors help clients devise and implement creative solutions to business challenges, arming them with competitive intelligence, strategic and tactical advice, news and analysis, and market forecasts.
Since 1991, Lyra's custom research and consulting, advisory services, award-winning journals, and innovative events have set the standard for analysis of imaging hardware, consumables, and digital photography markets.
Visit http://www.lyra.com to learn more about how Lyra can be your strategic business partner.
Andre Rebelo
Marketing Manager
Lyra Research, Inc.
617-454-2658
###