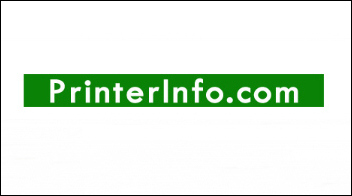 Boston, MA (PRWEB) April 19, 2007
Reviewed.com is pleased to announce the launch of PrinterInfo.com. The site features comprehensive standardized reviews of printers, a handy Printer Ink and Toner Finder, and independent printer-industry news coverage — all of which will demystify printer shopping and facilitate printer use for consumers. PrinterInfo.com is the newest member of the Reviewed.com family of independent technology review publications.
"The Reviewed.com family of Internet publications prides itself on providing end users with the best, most comprehensive and independent reviews of products we cover," said Robin Liss, CEO of Reviewed.com and the publisher of the new PrinterInfo.com. "The ever-growing number of multi-function printing devices and the high price of inks create a very confusing situation for consumers. We saw a need for reviews in the printer market to help them break through this rat's nest and make smarter purchases."
"Printers don't just print term papers and any more. The popularity of home photo printing has added another level of complexity," Liss explained. "PrinterInfo.com leverages our knowledge of the digital imaging industry to look at the photo functionality of printers from a photographer's perspective."
Like all Reviewed.com publications, PrinterInfo.com is founded upon a passion for fighting for the interests of consumers in the confusing and overwhelming world of technology. To ensure that all reviews are based on the merits of the products alone, all publications in the company's family, including the new PrinterInfo.com, adopt strict ethics policies that are central to the Reviewed.com mission. These policies are detailed in the ethics section of each site and include a complete separation between advertising and editorial departments and a refusal of all press junkets and gifts to exclude inappropriate external biases. Such efforts resulted in a recent Fortune Small Business magazine article that praised Reviewed.com for its ethical standards.
PrinterInfo.com keeps with Reviewed.com's strong tradition of quality information, scientific testing, and in-depth reviews that are all produced in an environment of complete editorial independence. PrinterInfo.com reviewers place emphasis on print quality and spend considerable time testing for:
• Color Accuracy
• Color Saturation
• Color Gamut
• Print Speed at Various Sizes, and
• Print Time
Each review looks at the printer's performance with both documents and photos. The printing tests are supplemented with tests to assess the accuracy of multi-function features such as scanning and copying. In addition, editors review the ease of use for setup, printing and calibration, and analyze network compatibility.
Users in the market for a printer and those who already own one will find the PrinterInfo.com Printer Ink, Toner and Driver Finder a useful tool. Printer ink and toner cartridges are one of the most diversely priced technology products out there, with some cartridges costing 10 times more than the price of generic versions. This Finder will help consumers locate compatible printer ink solutions for their printer with ease by accessing a simple drop-down interface to search by their printer model. Price comparisons will help consumers shop for the best value, and those with older-model printers will appreciate the historic data.
In addition to its comprehensive review content and user-friendly offerings, PrinterInfo.com also will feature day-to-day coverage of the latest developments in the printer industry.
"We invite everyone who uses a printer to visit the site and see for themselves whether the information we provide can help them better reach their printing goals," said Liss.
About Reviewed.com
Reviewed.com is a network of niche review publications that aim to revolutionize how people understand, shop for, and use the latest technology and consumer electronics. Built upon a ten-year tradition of independent ethical consumer products journalism, Reviewed.com is the parent company of the highly acclaimed CamcorderInfo.com and DigitalCameraInfo.com, and the new ventures PrinterInfo.com and WirelessInfo.com.
Media contact:
Jeannine Schechter
(310) 482-3461
jeannine @ freshpr.net
###