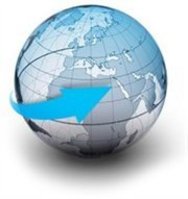 We simply want to make life easier for our clients who produce educational meeting content.
Madison, WI (PRWEB) June 24, 2010
Omnipress, the leading producer of educational meeting materials, has integrated new solutions for product fulfillment and inventory management into its printing capabilities.
"Many of our clients lose valuable time and money waiting for products and juggling multiple vendors to produce seminar workbooks, training manuals and other educational publications," said Steve Manicor, Omnipress vice president of business development. "Omnipress added print fulfillment and inventory services to our offerings to simplify the process for our clients."
The new service allows Omnipress customers to manage their printed and digital product needs with one vendor. Dan Loomis, director of fulfillment services, said the new service also allows organizations to figure out the best printing and production methods for their products.
"Publication Directors, Educational Coordinators and other continuing educators struggle to figure out if they should print 1000 books and keep inventory or choose a print-on-demand option," Loomis said. "We can now help them determine what works well for their needs, and we monitor the process to adjust inventory quickly if necessary."
Loomis said Omnipress can also help organizations bundle products together to create kits and packages, both maximizing inventory and creating new product offerings. "We can add CDs to a workbook or repurpose other inventory into a new package," Loomis said.
The new services also include trustworthy and customizable e-commerce portals to sell printed books, CDs, flash drives and other products. The portals link with the inventory management system so administrators use a single-sign-on system to track sales, monitor inventory and more.
Manicor said the new Omnipress white paper, "Simplifying the Production, Fulfillment and Distribution of Educational Publications: The Case for a One-Vendor Solution," spells out the complications that arise from having multiple vendors.
"Our process is designed to help answer the top challenges our customers face, such as dealing with content that is updated regularly or figuring out whether to offer material online or sell a CD," Manicor said. "We simply wanted to integrate the production and fulfillment process into our printing services to make life easier for our clients who produce educational meeting content."
About Omnipress
Omnipress provides a suite of services to the meetings and training industry including:

Online abstract and final paper collection
Conference recording
Meeting materials in print and on CDs and flash drives
Online and e-commerce-based archives
Conference 2.0™ online event communities
More than 800 associations and meeting professionals trust Omnipress to provide sensible solutions and apply best practices to their unique conference needs each year. Omnipress is known for getting the job done right and on-time while making customers' jobs easier and their organizations look good. For more information, visit http://www.omnipress.com.
###