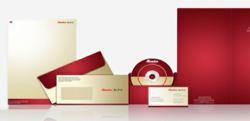 We'll be using our new website and blog as a showcase for how businesses can use our many services...
Fairfax, Virginia (PRWEB) August 17, 2012
PaperCraft, Inc, a premier fine printing establishment, is announcing the debut of their new company blog. The blog is to be a rich source of information on current marketing trends, branding ideas, and tips and tricks gathered from over 20 years in the trade.
The blog was a natural extension of the new website, which launched earlier this year. "We're so excited to have our new blog as a communications channel," says Catherine Gibson, CEO and owner of PaperCraft. Gibson continued, "It comes down to our commitment to service and excellence. Our blog will allow us to share our expertise in an informal way; not only with our valued clients, but for those we hope will become our clients in the future."
PaperCraft has always been guided by the twin principles of service and excellence, and credits their striking success over the past 20 years to the craftsmanship, expertise and attention to detail they bring to quality branding and fine printing. PaperCraft hopes to share that wealth of knowledge in their blog, enabling them to quickly and efficiently educate, inform and communicate with their readers.
PaperCraft has a wide breadth of services that gives them a deep understanding of the entire corporate printing life cycle. From design and pre-press services all the way to storage and logistics, PaperCraft can help businesses manage their printing, signage and branding needs. Their 20,000 square foot warehouse and fleet of delivery vans means that customers are never kept waiting on supplies. Of particular note are their translation services: Papercraft can facilitate multi-lingual translation and digital proofing in a variety of supported softwares, a tremendous asset to international businesses.
"We'll be using our new website and blog as a showcase for how businesses can use our many services," said Gibson. "We are also excited to announce the launch of our business promotional products and signage to our product lines. Our expertise in branding is reflected in our approach to offering creative, cost effective and totally unique solutions to your promotional and signage needs." Gibson hopes that the blog will give PaperCraft an outreach channel so that some of their extensive experience can be distilled for their clients' review, and readers will have a trusted source for corporate brand design ideas, marketing trends and design innovations.
About PaperCraft, Inc.
PaperCraft, Inc., has been providing upscale establishments with branding and fine printing services in Northern Virginia and beyond since 1992. Their mission is to deliver the best client experience in the business by delivering professional, personalized, and passionate customer service. For more information, visit http://www.papercraftinc.com.