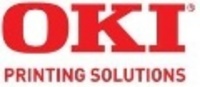 With our new printing solutions, we are focused on delivering customized print technology solutions that answer the needs of industries such as retail, healthcare, manufacturing and transportation, which currently represent the largest growth areas for label printing
MOUNT LAUREL, N.J. (PRWEB) May 5, 2008
Highlights of the press release:
-- OKI Printing Solutions launches new compact series of label printers, including X400, T400 and X700, all available with an industry-leading, two-year standard overnight exchange warranty
-- Each model offers unique features, reliability and performance to meet the needs of different sized workgroups, applications and industries - all in a compact design with industry-leading warranty
"With our new printing solutions, we are focused on delivering customized print technology solutions that answer the needs of industries such as retail, healthcare, manufacturing and transportation, which currently represent the largest growth areas for label printing," said Terry Cruikshank, Senior Manager of Industry Marketing at OKI Data Americas. "For instance, each of these models offers a different print resolution that makes bar code printing easy and reliable. The new line also addresses RFID paper labels, a growing technology trend that is increasingly relevant to our customers."
The key features of each new desktop-size label printer include:
-- X400: The X400 is a high-quality, entry-level label printer for low-volume printing applications, such as mailing and identification labels, and shelf pricing tags. Designed with convenience in mind, the X400 offers advanced paper handling capacity, expandable memory, and easy-to-load, full 5" OD label roll, to integrate high-performance and speed in a cost-effective and compact unit.
-- X700: The highly-durable X700 meets the rigorous, medium-volume needs of businesses printing 50 or more labels per day, such as packaging and shipping labels. It offers a robust design, making it ideal for rugged workplace environments, such as supermarket meat sections. The X700 is equipped with a user replaceable interface for investment protection, external visible error codes, easy-to-install consumables and competitive print speeds of six inches per second.
-- T400: This high-end label printer is feature-rich and flexible, designed for business users with medium to high volume printing needs. The compact T400 offers optional RFID, which is ideal for manufacturing applications, and thermal transfer technology that is conducive to supermarket produce areas. With competitive print speeds of six inches per second and expandable memory, the T400 delivers high reliability and industrial-level performance for professional-level use.
The new line of label printers will be available in May. Each model comes standard with an industry-leading, two-year overnight exchange warranty. Like all OKI Printing Solutions products, the new line of label printers is backed by comprehensive support from authorized OKI Printing Solutions Dealers. In addition, the company provides live, toll-free(i) technical support 24 hours a day, 7 days a week, 365 days a year, with agents based in North America.
About OKI Data Americas
OKI Data Americas, headquartered in Mount Laurel, N.J., and a subsidiary of OKI Data Corporation of Japan, markets PC peripheral equipment and customized document management solutions under the OKI Printing Solutions brand, including digital color and monochrome printers, color and monochrome multifunction products and serial impact dot matrix printers, as well as a full line of options, accessories and consumables. OKI Data Americas takes a consultative approach to supporting every customer's needs and delivering individualized print solutions that optimize business performance. The company's innovative technology is backed by its parent company OKI Electric Industry Co., Ltd., a world leader in information processing systems, telecommunications and electronics and a $6.1 billion multinational corporation with headquarters in Tokyo. Keeping its customers needs top of mind, OKI Data Americas is ISO 9001:2000 certified and most products have earned the ENERGY STAR(R) certification.
OKI, Reg. OKI Electric Industry Co., Ltd. ENERGY STAR Reg. T.M. U.S. EPA, FMI is a registered trademark of the Food Marketing Institute
(i) Available in the U.S. and Canada only