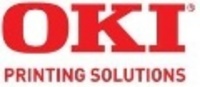 Technology advances in printing have led to sophisticated print quality, greater media flexibility, faster speeds and lower operational costs. As a result, the printer has actually become a tool to improve your bottom line and enhance workflow efficiencies, not harm it.
MOUNT LAUREL, N.J. (PRWEB) January 22, 2008
Companies working on limited budgets are most affected by unmanaged printer operations. However, the OKI Printing Solutions survey confirmed that printing is a core function of every SMB office. To better streamline costs, companies must understand workflow management and incorporate processes that increase efficiency.
Key results from the survey included:
-- More than half of SMBs expect to print about the same amount or more often in the future as they do today
-- Seventy-seven percent of SMBs still prefer to review printed documents, whether in combination with reviewing on-screen or alone
-- Respondents at small businesses report a higher percentage of non-work jobs printed than those at other company sizes (15 percent versus seven percent at large companies), adding to higher printing costs
"There are a variety of printing-related resources catered towards the success of SMBs, ultimately getting document workflow back on track," said Candice Dobra, Vice President, Product Marketing for OKI Data Americas. "Technology advances in printing have led to sophisticated print quality, greater media flexibility, faster speeds and lower operational costs. As a result, the printer has actually become a tool to improve your bottom line and enhance workflow efficiencies, not harm it."
To ensure that print operations support profitable company revenue and efficient workflow, SMBs should consider the following five steps:
-- Invest in a print managed services program. A managed services assessment will educate SMBs on their printer use and total costs, opening the door for adoption of new management tactics. OKI Data Americas offers the most comprehensive and objective program in the industry, using 47 criteria to analyze printing infrastructures and the factors driving those costs.
-- Monitor printing activity. With proper management, the perception that color printing can be costly will be diminished. Many product features and software tools will help monitor color usage and control color access. OKI Printing Solutions, for instance, offers software tools free with printer purchases, like Job Accounting, to track color printing costs and monitor and control print usage.
-- Incorporate MFPs into the printer fleet. Multi-function printers (MFPs) are being designed with enhanced features to streamline workflow - all within compact, smaller footprints. With such advanced capabilities, SMBs have more opportunity to bring printing in-house, consolidate their infrastructure and rid extensive costs lost to third-party vendors.
-- Clean up wasteful printing. Cut down on wasteful website printing by utilizing web printing software, like OKI Printing Solutions' WebPrint, to automatically scale web pages to fit standard paper sizes so they print right the first time. This could save businesses considerable time, money and paper.
-- Find a partner who will consult, not sell. When looking for product manufacturers and dealers, find a vendor who will take an overarching look at your business and IT infrastructure. A bigger picture will present the most cost-efficient strategies.
Survey Methodology
The OKI Printing Solutions "Future of Printing Survey," conducted by IDG Research Services Group, surveyed a total of 700 IT professionals across a range of industries. The survey obtained responses across all company sizes, including small and home offices (1-99 employees), small-to-medium businesses (100-999 employees) and enterprise (1,000+ employees).
The survey from OKI Data Americas, which markets its business printing solutions under the OKI(R) Printing Solutions brand, has proven that regardless of industry or company-size, printing remains critical to business productivity and performance. The survey also captured just how much business printers are utilized in the office, for work as well as for personal use. OKI Printing Solutions is a leader in showing companies how they can save substantially on their overall printing costs by incorporating the most appropriate printing technology and feature-sets based on their unique business needs.
Editor's Note: For complete survey results, including breakdowns by business size and industry, please contact Allyson Marcus at amarcus@domus1.com or Kerry Butler at kbutler@domus1.com.
About OKI Data Americas, Inc.
OKI Data Americas, Inc., headquartered in Mount Laurel, N.J., and a subsidiary of OKI Data Corporation of Japan, markets PC peripheral equipment under the OKI Printing Solutions brand, including digital color and monochrome printers, color and monochrome multifunction products and serial impact dot matrix printers. As business printing solutions specialists, OKI Data Americas provides world-class printing technology and real-world solutions designed to help manage workflow and optimize business performance. OKI Data Americas is ISO 9001:2000 certified and also offers a full line of options, accessories and consumables. Most OKI Printing Solutions' products have earned the ENERGY STAR(R). OKI Electric Industry Co., Ltd., parent company to OKI Data Corporation, is a $6.1 billion multinational corporation with headquarters in Tokyo and is a world leader in information processing systems, telecommunications and electronics.
OKI, Reg. OKI Electric Industry Co., Ltd. ENERGY STAR Reg. T.M. U.S. EPA