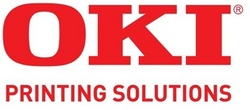 All businesses continue to rely heavily on their black-and-white printers for everyday needs, and want durable and fast products that deliver results with consistency and affordability. At the same time, we have taken the time to understand that each business has unique application requirements
MOUNT LAUREL, N.J. (PRWEB) September 10, 2008
Highlights of the press release:
OKI Data Americas launched B400 Series black-and-white printers, versatile printers that provide rich features to meet the varying demands of businesses. OKI Printing Solutions designed the B400 Series to deliver the best value over time with very affordable pricing, low TCO and standard duplexing on all models. Durability and fast speeds enable business users to expect more from the B400 Series than competitive products. "All businesses continue to rely heavily on their black-and-white printers for everyday needs, and want durable and fast products that deliver results with consistency and affordability. At the same time, we have taken the time to understand that each business has unique application requirements," said Nick Ciarlante, Senior Marketing Manager, Monochrome Products for OKI Data Americas. "With the B400 Series, a desktop or home office user has access to smart, productive and reliable printing at a low price, while larger groups in administrative offices, retail stores, classrooms and manufacturing facilities have the ideal workhorse to keep their businesses running smoothly."
The B400 Series delivers universal features that enforce productivity and efficiency with standard duplexing on all models, a low total cost of ownership and class-leading reliability and durability. The B410d/B410dn models, ideal for desktop and small office/home office users, go beyond expectations offering an LCD display - typically not available in this price class – that are smart enough to diagnose printing issues so they can be resolved with ease. The higher-end B420dn and B430dn models are perfect for more demanding workgroups that need crisp, sharp, fast and affordable printing for their varying needs. These models offer a multitude of mid-workgroup features within small workgroup packages. School classrooms, general offices and administrative offices benefit from fast and dependable printing of reports. Distribution facilities, warehouses and retail locations will enjoy the rugged and compact design that fits in tight and high-traffic spaces. Many different industries can benefit tremendously from the versatility of these two models.
Key features of the B400 Series monochrome printers from OKI Printing Solutions include:
High duty cycles up to 70,000 pages with paper input capacity up to 1,110 for increased productivity and reliability. Fast print speeds of 30 pages per minute and best-in-class first page out on all models enhancing performance.1 High-quality output with resolution up to 1200 x 1200 dpi for crisp, sharp printouts. Low operating costs that ensure cost-efficient monochrome printing for budget-conscious businesses B410d/B410dn offers highest duty cycle, standard memory, and speeds in class B420dn delivers best-in-class, maximum paper capacity and duty cycles and a standard 530 sheet tray, while offering an affordable high-capacity toner option for low total cost of ownership B430dn delivers best-in-class duty cycles and paper capacities, while offering PostScript/PCL capabilities and true 1200 x 1200 dpi. The B400 Series of black-and-white printers have estimated street prices starting at $199 and will be available in October. The products will be sold through OKI Printing Solutions authorized dealers, solution providers and e-tail partners in the U.S. and Canada. For more information log onto http://www.okidata.com/mkt/html/nf/b400home.html
A one-year overnight exchange warranty is standard for all products within the B400 Series. All OKI Printing Solutions products are backed by comprehensive support from authorized OKI Printing Solutions solution providers. In addition, the company provides live, toll-free technical support 24 hours a day, 7 days a week, 365 days a year, with agents based in North America.
About OKI Data Americas, Inc.
OKI Data Americas Inc., headquartered in Mount Laurel, N.J., and a subsidiary of OKI Data Corporation of Japan, markets PC peripheral equipment and customized document management solutions under the OKI Printing Solutions brand, including digital color and monochrome printers, color and monochrome multifunction products, serial impact dot matrix printers and thermal label printers as well as a full line of options, accessories and consumables. OKI Data Americas takes a consultative approach to supporting every customer's needs and delivering individualized print solutions that optimize business performance. The company's innovative technology is backed by its parent company Oki Electric Industry Co., Ltd., a world leader in information processing systems, telecommunications and electronics and a $6.1 billion multinational corporation with headquarters in Tokyo. Keeping its customers needs top of mind, OKI Data Americas is ISO 9001:2000 certified and most products have earned the ENERGY STAR® certification.
OKI, Reg. OKI Electric Industry Co., Ltd. ENERGY STAR Reg. T.M. U.S. EPA.
1 Published performance results based on laboratory testing. Individual results may vary.