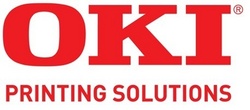 The need for color printing in businesses of all shapes and sizes is growing at an outstanding rate and these companies rely on color printing to communicate with their customers and run their businesses efficiently and effectively. Our new A4 color printer line is designed to meet these individualized needs
MOUNT LAUREL, N.J. (PRWEB) May 15, 2008
Highlights of the press release:
OKI Printing Solutions launches a new suite of A4 color printers, including the C3600n, C5650 Series, C6050 Series, C6150 Series and C710 Series Each Series offers robust features and advanced capabilities to meet the needs of different sized workgroups, applications and industries The company's full color product line is designed around OKI Printing Solutions exclusive HD (high definition) technology for outstanding print quality and Single Pass Color technology for increased media flexibility "The need for color printing in businesses of all shapes and sizes is growing at an outstanding rate and these companies rely on color printing to communicate with their customers and run their businesses efficiently and effectively. Our new A4 color printer line is designed to meet these individualized needs," stated Mike Garofola, Sr. Marketing Manager, Color Products at OKI Data Americas. "We recognize that the most critical component of color printers is color quality and we designed our complete color printer line around OKI Printing Solutions exclusive HD-quality technology, ensuring every printout will be vibrant, eye-catching and effective."
Along with the company's HD color printing that offers unmatched performance, the key features of each Series include:
C3600n: Ideal for small businesses, the C3600n offers best-in-class1 productivity with 12 seconds for the first page out and the fastest processor at 400MHz in a compact, small workgroup printer. Designed with PCL/PostScript functionality, the new C3600n makes color printing more accessible and efficient. C5650 Series: Robust features, including industry-leading duty cycle, paper capacity and first page out2, offer exceptional performance, reliability and professional color printing for small workgroups without compromise. Available options, including a duplex unit and second paper tray, provide long-term value and flexibility by allowing businesses to upgrade their C5650 Series as their color printing needs change and grow. C6050/C6150 Series: With a competitive Total Cost of Ownership (TCO), small and medium workgroups will benefit from high duty cycles, fast print speeds and versatile color printing at an affordable cost. The C6050/C6150 Series also feature a parallel port standard for simple technology upgrades within legacy systems. C710 Series: Bringing all of the powerful capabilities of workgroup color printing together in one device, the Series' fast print and processor speeds, greater media flexibility and color control offer an unsurpassed value ideal for medium-to-large workgroups using both signage and standard business printing. "Each new Series will provide value to different companies, different applications and different industries, such as retail, education and manufacturing," said Garofola. "Every end user will be printing smarter, stronger and more cost-efficient."
The new Series of A4 digital color printers will be available in May and June and sold exclusively through OKI Printing Solutions authorized dealers and solutions provider partners in the US and Canada.
All products build on parent company OKI Data Corporation's history of leadership and innovation in color printing. It is based on printing technologies advanced by OKI Data Corporation, such as digital LED technology and Single Pass Color™. This technology allows OKI Data to manufacture products that require fewer moving parts for increased reliability.
Like all OKI Printing Solutions products, the new Series of A4 digital color printers is backed by comprehensive support from authorized OKI Printing Solutions Dealers. In addition, the company provides live, toll-free4 technical support 24 hours a day, 7 days a week, 365 days a year, with agents based in North America. For more information, please visit http://www.okidata.com.
About OKI Data Americas
OKI Data Americas, headquartered in Mount Laurel, N.J., and a subsidiary of OKI Data Corporation of Japan, markets PC peripheral equipment and customized document management solutions under the OKI Printing Solutions brand, including digital color and monochrome printers, color and monochrome multifunction products and serial impact dot matrix printers, as well as a full line of options, accessories and consumables. OKI Data Americas takes a consultative approach to supporting every customer's needs and delivering individualized print solutions that optimize business performance. The company's innovative technology is backed by its parent company OKI Electric Industry Co., Ltd., a world leader in information processing systems, telecommunications and electronics and a $6.1 billion multinational corporation with headquarters in Tokyo. Keeping its customers needs top of mind, OKI Data Americas is ISO 9001:2000 certified and most products have earned the ENERGY STAR® certification.
OKI, Reg. OKI Electric Industry Co., Ltd. ENERGY STAR Reg. T.M. U.S. EPA, Single Pass Color T.M. and design Reg. T.M. OKI Data Corp.
1 Compared to HP 2605dn, Xerox 6130n, Brother 4040cn
2 Compared to Windows-based GDI devices, including HP 3600n, Ricoh CL1000n, Samsung 600n
3 The C6050n is compared to HP 3600n, Lexmark C530dn, Lexmark C532n, Lexmark C534n, Xerox 6180n, Dell 3110cn, Samsung 650; the C6150n is compared to HP 3505n, HP 4005n, Lexmark C534n, Xerox 8560n, Konica Minolta 5570, Konica Minolta 5550, Samsung 650, Ricoh SP-C410dn, Ricoh SP-C411dn
4 Available in the U.S. and Canada only