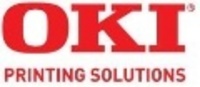 Retailers are frequently executing different local promotions, including price changes, displays and new product introductions, and it is imperative that they can manage it and execute it immediately and accurately
MOUNT LAUREL, N.J. (PRWEB) May 5, 2008
Highlights of the press release:
-- OKI Printing Solutions (booth #2766) announces the Real-Time In-Store Sign System, offering the ability to immediately make changes in the store to pricing and promotions and then print, track and report all of the signs that were printed at the store level, eliminating signage waste and increasing reaction time
-- System allows retailers to cost-effectively and confidently bring color printing in-house to meet their needs for on-demand point-of-sale (POS) printing, saving time and money on shipping and ultimately increasing profits
-- Ideal for supermarkets, beverage distributors and consumer packaged goods manufacturers, this is the first time in the industry that a system like this is being offered with color desktop printers, specifically the C9650 from OKI Printing Solutions
As businesses are recognizing the benefits of in-house color printing for more effective merchandising, retail headquarters are requiring reports that track color printing activities at the store level in an effort to better control usage and cost. The Real-Time In-Store Sign System from OKI Printing Solutions utilizes an unprecedented imaging capability to gather extensive data on the printing activity, including a thumbnail image that verifies the sign was printed, how many and when each job was printed and sends it directly to headquarters. The tool also includes a job estimator, identifying the cost of printing each job to help retailers better manage their budgets.
"Retailers are frequently executing different local promotions, including price changes, displays and new product introductions, and it is imperative that they can manage it and execute it immediately and accurately," said Terry Cruikshank, Senior Manager of Industry Marketing at OKI Data Americas. "We're giving customers the power to maximize these fast-turnaround POS jobs by providing a tool that will offer better overall management of print operations and support their profitability."
Customers will quickly benefit from the Real-Time In-Store Sign System through:
Ease of Use
-- Automatically collects print job information that goes to the C9650 from OKI Printing Solutions, giving business owners access to view reports from multiple operators and locations to save time and improve workflow
-- Creates image thumbnails when the job is processed, which displays the image, file name, time and number of prints, verifying that correct jobs are printed with the correct color or brand identification
-- Designed to work with sign and label applications retailers may already be using, ensuring compatibility with signage software applications that are typically deployed in retail environments for increased efficiencies
Cost Savings
-- Provides complete cost analysis reports for media and consumables usage, including toner coverage and consumables cost, allowing customers to more effectively manage printing costs
Enhanced Productivity
-- Includes color management capabilities that can be adjusted based on the color and particular media being used, ensuring consistency of printed materials for enhanced workflow
-- Enables users to view reports on-screen in web browser or download as Microsoft(R) Excel(R) file or PDF for easy access to report summaries
-- Tracks all color sign and document printing to increase productivity
The Real-Time In-Store Sign System supports the award-winning C9650 Series from OKI Printing Solutions, complementing the advanced technology and robust printing capabilities that meet the demanding needs of the retail industry.
About OKI Data Americas
OKI Data Americas Inc., headquartered in Mount Laurel, N.J., and a subsidiary of OKI Data Corporation of Japan, markets PC peripheral equipment and customized document management solutions under the OKI Printing Solutions brand, including digital color and monochrome printers, color and monochrome multifunction products and serial impact dot matrix printers, as well as a full line of options, accessories and consumables. OKI Data Americas takes a consultative approach to supporting every customer's needs and delivering individualized print solutions that optimize business performance. The company's innovative technology is backed by its parent company OKI Electric Industry Co., Ltd., a world leader in information processing systems, telecommunications and electronics and a $6.1 billion multinational corporation with headquarters in Tokyo. Keeping its customers needs top of mind, OKI Data Americas is ISO 9001:2000 certified and most products have earned the ENERGY STAR(R) certification.
OKI, Reg. OKI Electric Industry Co., Ltd. ENERGY STAR Reg. T.M. U.S. EPA. FMI is a registered trademark of the Food Marketing Institute. Microsoft and Excel are registered trademarks.