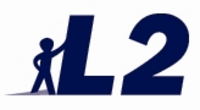 L2 built a remarkable demo site that allows our members to quite literally test drive the power of Fuse
San Jose, CA (Vocus) January 29, 2009
L2, Inc., The Campaign Technology People, today announced the launch of a personalized demo site (http://www.1to1campaigns.com) for the Digital Printing Council's Web2Print Test Drive Center (http://www.w2ptestdrive.com). The Digital Printing Council is a special interest group of Printing Industries of America.
Powered by L2's SaaS Fuse platform, the personalized webpage allows print buyers to take a demo of campaigns they can launch with Fuse, get additional product information, create their own personalized PDF poster and learn about the latest technology developments.
"L2 built a remarkable demo site that allows our members to quite literally test drive the power of Fuse," said Julie Shaffer, vice president, Digital Technologies, Printing Industries of America. "We believe the growth of the print industry requires sophisticated, multi-solution offerings which extend the services that printers can provide to customers. Adopting technology to expand and continue to compete in a very challenging environment can help future proof any business. We are pleased to offer the Web2Print Test Drive Center as a single site for printers to test drive solutions to expand their service base."
Fuse delivers Web2Print, Variable Data Publishing, Postal Paperwork, Optimized Print, Personal URLs and Email on one platform and is web-based software that printers can easily use to enhance their digital service offering.
"With Fuse, digital printers can provide sophisticated campaign and print technology, adding value to their digital service offering at recession-proof rates. With the Web2Print test drive site, users can compare technology solutions and make the best choice for their expansion to digital print services." said Wrich Printz, president and CEO, L2, Inc.
Technology Behind The Demo Site
The demo site leverages the ability of L2's Fuse platform to create personalized marketing collateral and automate the campaign delivery process. Basic information of each prospect is collected via a form on a data collection site (or web landing page) and used to personalize each person's demo experience. A Personal URL (personalized with the user's first and last name) is also automatically generated for each user allowing them to easily return to the demo site.
Fuse delivers web-to-print, VDP, Email, and Personal URL campaigns, to give printers and creative multi-media agencies the immediate ability to become full service providers of digital services. Service expansion is a recession proof strategy adopted by Fuse customers that are choosing to move into digital services.
To test drive the Fuse product, visit http://www.1to1campaigns.com.
About Digital Printing Council
The Digital Printing Council is a select program open to all Printing Industries of America members. The Digital Printing Council provides its members and the printing industry with informative tools and publications that are designed to help firms be more productive, efficient, and generate more sales with new digital technologies. The Digital Printing Council offers two levels of membership--the basic level is included as a core service of Printing Industries of America and the Premier-level membership is available for individuals interested in more in-depth digital printing related intelligence.
About Printing Industries of America
Printing Industries of America is the world's largest graphic arts trade association representing an industry with more than one million employees. It serves the interests of more than 10,000 member companies. Printing Industries of America, along with its affiliates, delivers products and services that enhance the growth, efficiency, and profitability of its members and the industry through advocacy, education, research, and technical information.
About L2 Inc.
Founded in 2001, based in San Jose, California, L2 is the provider of Fuse, the on-demand, web-based platform designed to create customized, multi-channel, cross media marketing campaigns through direct mail, email and the web. L2 has teams to support both customer and channel engagements, in projects ranging from rapid campaign deployment, to building multi-touch campaigns that nurture leads throughout the sales cycle.
Fuse customers include Sybase, Acxiom, Optos, Intel, Delta Dental, Kaiser Permanente/Communications, HP, Rainmaker Media, Palmer Printing, Atomic Media Works and The United States Postal Service.
For more information call (408) 457-9300, email us at info at L2soft dot com, or visit our Web site at http://www.L2Soft.com.
Press Contacts
Kaye McKinzie
Quatrain Public Relations
Phone: 415.927.7365
###