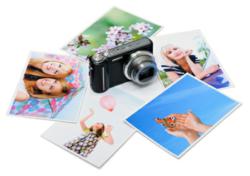 Get the Best Digital Photo Printing Coupons and Reviews Online!
Cambridge, MA (PRWEB) August 13, 2012
PrintMyPics.net has successfully re-designed their site and is now offering consumers a large variety of discount coupons, reviews and deals on photo printing services. They aim to take the hard work out of finding the perfect printing partner; allowing consumers to have their digital photos printed and delivered to their door at the best possible price.
Consumers can enjoy a large variety of discount coupons from industry leading brand names such as Picaboo, Shutterfly, Snapfish, and more. These well-known brand names are synonymous with quality, value, and reliability. With discount coupons, consumers can find the best deal for their printing needs, and have their digital photos developed and delivered in no time. Popular coupon items that are available include free photo prints offerings as well as a variety of discounts on a consumer's first order. PrintMyPics.net selects only the best service providers to work with and provides the best selection of discount deals to their loyal customers.
As an added bonus, a number of leading brands are offering free prints to first time customers, and this is often paired with additional savings such as free delivery. Free delivery is a great way to enjoy your digital prints without any additional costs, and it adds to the convenience that consumers can enjoy from these top listed vendors. PrintMyPics.net has made available a collection of the top offers available, and they are listed on their website for consumers to benefit from. Free prints are a great way for consumers to test out a new service, and these offers can be taken up instantly by visiting PrintMyPics.net and selecting the appropriate offer. Consumers all over the world can benefit from these and other great offers that are available from their website.
PrintMyPics.net provides detailed and accurate comparisons of various digital photo printing providers, including their ease of use, pricing options, shipping costs, turnaround time, and sign up fees. This will help consumers to make an accurate choice when it comes to selecting the best photo printing provider to work with. All the features that might benefit potential customers are listed; allowing for an accurate and thorough review of every provider ( for example - Shutterfly Review). In addition to the comparisons, consumers can also click through and read a full review of each respective provider. With loads of information and accurate statistics, PrintMyPics.net is a great source of information for consumers looking for the best possible deals on photo printing services.
When reading reviews, consumers can click on the Free Offers button, which will take them directly to all the listed free deals and coupons for each respective service provider. This convenient service makes it easy for consumers to benefit from discount deals when they have chosen the brand to work with. These coupons and deals are immediately available and consumers can easily click through and use the deal or coupon code. This is a great feature for first-time consumers who are looking for an affordable printing service without spending a lot of money. They can easily make use of a coupon or deal to test out the service of any of these leading brand names.
In a recent study conducted by InfoTrends, 37% of consumers chose to have their photos burned on a CD or DVD, when asked how they plan to preserve their photos for future generations.A mere 16% of respondents chose to save their pictures on an external hard drive, and 10% chose to store their pictures in web albums. A total of 32% admitted that they did not know how they are going to preserve their photos. This study proves that there is a real growing need for photo printing services amongst consumers, and that consumers need to be made aware that a quality print can often times outlive an image burned on a CD, DVD or hard drive.
By choosing a quality printing service for your digital photos, you can preserve your memories for decades to come and also have them safely stored on your hard drive or disk as an added backup. Sharing your photos with loved ones and friends are so much more enjoyable in print form and by making use of PrintMyPics.net, you can find a discount coupon and amazing deals to make your next photo printing order a successful and affordable one.