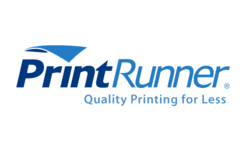 We hope that our new Holiday Marketing Ideas for Businesses page will truly help businesses plan for and select the most appropriate print products for their upcoming holiday campaigns
Chatsworth, CA (PRWEB) November 08, 2011
PrintRunner.com recently launched a Holiday Marketing Ideas page to help businesses prepare for the 2011 holiday season. The company's top-selling holiday products will now be in one convenient location, making it easy for businesses to find all the printing services they need this holiday season.
"We've combined the 9 most popular holiday-related products for businesses under one roof and offer special discounts on these products," said PrintRunner Vice President of Marketing Igor Krakovsky. The top nine products include calendars, catalogs, club card flyers, flyers, flat holiday cards, folded holiday cards, post cards, rubber stamps and vinyl banners. PrintRunner hopes that their conveniently located and specialized product list will help business professionals find all the products they need quickly and easily.
"We hope that our new Holiday Marketing Ideas for Businesses page will truly help businesses plan for and select the most appropriate print products for their upcoming holiday campaigns," said Krakovsky. For over ten years, PrintRunner has specialized in online printing and printing services in Southern California, serving over 75,000 satisfied business customers.
PrintRunner is one of the leading quality printing services in Southern California, with a facility spanning over 25,000 square feet that offers in-house printing services from conception to completion. They strive to be the single source of all your print media needs in terms of quality, competitive pricing, knowledgeable customer service, and on-time delivery. Join the over 75,000 satisfied PrintRunner customers this holiday season with the help of their new Holiday Marketing Ideas for Businesses section.
PrintRunner provides printing services that are ready to ship in as little as 3 days to ensure that you receive your products in time for the holiday season. Their printing products are available in small or large quantities to suit your business needs. In addition, design services and mailing services are available for added convenience.
As a comprehensive printing service, PrintRunner keeps all printing jobs in-house, allowing the company to offer unmatched pricing on their most popular products, even during the busiest season of the year.
###