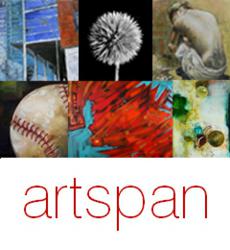 Artspan's Prints-on-Demand process offers a preview of prints against a virtually limitless number of background colors, so the prospective buyer can actually see the print as it will appear on any wall color.
Lambertville, NJ (PRWEB) October 31, 2011
Artspan.com, the leading provider of templated websites for artists and artisans as well as a top contemporary art destination, offers an innovative solution for holiday gift giving. For the buyer looking for an impressive and thoughtful gift, nothing beats artwork, and Artspan's Prints-on-Demand has a number of unique features that make the process highly customized and simple.
Best of all, visitors have the ability to buy archival pigment art prints directly from individual Artspan artist websites. The best part about these "virtual studio visits" is that, with Artspan's integrated shopping carts and Prints-on-Demand feature, visitors can have the uncomplicated and immediate satisfaction of owning – or giving -- a work they love at a very affordable price.
Here's how Prints-on-Demand works: From Artspan's main portal, a visit to "Browse Archival Pigment Prints" brings the visitor to a central directory of artist prints for sale. From there, it's easy to filter down by subject, category, or original media. A simple click takes you to the artist's own website, where multiple options await – the buyer can specify size, paper type, mat color, and frame. As if that wasn't enough, one of the most exciting features offered by Artspan's Prints-on-Demand process is the ability to preview the print on a virtually limitless number of background colors, so the prospective buyer can actually see the print as it will appear on any wall color.
Prints-on-Demand is one of the many innovative features benefitting both artists and buyers that set Artspan apart from other online art communities. As Artspan Founder and Managing Director Eric Sparre notes, "The wide variety of artists, photographers and artisan work has created a huge virtual gallery on Artspan for prospective buyers while providing greater visibility for the individual artist websites."
PRINT RESOLUTION IMAGES AVAILABLE
ABOUT ARTSPAN
Founded in 1999 by painter and entrepreneur Eric Sparre, Artspan.com is a major contemporary art destination connecting producers and consumers of contemporary art , featuring close to 4,000 artist and artisan websites in many different categories, including painting, photography, jewelry, and sculpture. Artspan members include artists from around the country and the world. Artspan.com is consistently top-ranked for the term Contemporary Art by Google and Yahoo. Artspan member websites can be managed by anyone – no technical background needed -- and have a variety of features, all at a very competitive price. Artspan is exceptional among online artist communities and providers of template artist websites, in offering artists the best of both worlds: Member artists benefit from being part of a searchable, high-traffic community while maintaining the autonomy of their own URL. Members can also access a wealth of marketing information and, in an age of limited or non-existent customer service, the Artspan Help Desk can be reached by phone or email.
Throughout history, artists have been dependent on dealers and galleries; now they can do their own marketing. It's a very empowering thing, and it levels the playing field. - Eric Sparre, Managing Director of Artspan, The Wall Street Journal, 6/16/08
###