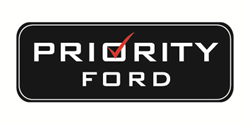 We have wanted to add Ford to the Priority brand for a long time. - Dennis Ellmer, President of Priority Automotive
Chesapeake, VA (PRWEB) February 18, 2015
Priority Automotive has completed the purchase of Freedom Ford according to Dennis Ellmer, President of Priority Automotive. Priority Ford officially opened for business following the formal closing of the deal.
The dealership has been rebranded as Priority Ford, bringing Priority new car dealerships to 19. The company also owns and operates several used car dealerships and collision repair centers. Priority Ford is located on North Military Highway in Norfolk at the former Freedom location.
Priority Ford new car and truck buyers will receive the very popular Priorities For Life value-added package with all new passenger cars, pickup trucks and all commercial vehicles including diesels. Priorities For Life includes oil and filter changes and state inspections for life, towing for life, and engines guaranteed for life. Priority is the only Ford dealership in Virginia to office this type of value added package. As in other Priority dealerships, Priority Ford will feature free manicures on Women's Day Wednesdays and provide many other services not found in most car dealerships.
"We have wanted to add Ford to the Priority brand for a long time," said Dennis Ellmer, President of Priority Automotive. "And we've had many Ford customers wanting to buy at Priority due to our reputation for great service and the Priorities For Life package that comes with all our new cars and trucks. So, with the opening of Priority Ford, they can have it all just like the thousands of other Priority customers. And needless to say, we are very excited about representing the Ford brand in Hampton Roads. It's always been a great brand in this region and a product that we think we can grow substantially."
Robert Chen will serve as General Manager of Priority Ford. Chen brings several years of automotive experience to the dealership, most recently with Priority Toyota in Richmond and Priority Hyundai at Greenbrier.
ABOUT PRIORITY AUTOMOTIVE
Priority Automotive was founded in 1999 by Dennis Ellmer with the acquisition of Chevrolet and Toyota dealerships in Chesapeake, Virginia. In addition to Priority Ford, the company owns and operates Priority Toyota/Scion, Priority Honda, Priority Chevrolet, Priority Acura, and Priority Hyundai in Chesapeake and the Priority Indoor Super Store in Virginia Beach. Richmond Priority brands include Priority Toyota/Scion, Priority Nissan, Priority VW, Priority Collision Repair Center, Priority Used Car Super Center and Priority Sales and Service Center. Priority also owns and operates Priority Honda in Charlotte, NC, Priority Honda and Priority Toyota/Scion in Hampton, and Priority Nissan in Newport News, Williamsburg and Chantilly, VA. Priority has more than 100,000 Priorities For Life customers throughout Virginia and North Carolina and employs more than 1400 people. For more information, visit http://www.priorityauto.com