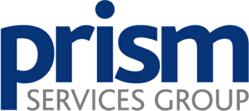 PRISM's mission to offer solutions that enhance consumer healthcare decision-making is directly in line with our goal of enabling patients to intelligently shop for their healthcare.
Brentwood, TN (Vocus/PRWEB) April 19, 2011
With a growing number of health plan members and employees shouldering more of the responsibility for healthcare costs, PRISM Services Group has selected change:healthcare as its provider of critical pricing information on routine medical care and prescriptions. Access to change:healthcare's Cost Transparency Solution (CTS) will empower PRISM's customer base of millions of health plan members and employees to compare costs, save money and improve the quality of their healthcare decisions.
Through PRISM's CLARUS™ Search Platform, more than 30 million consumers have access to critical provider and quality information in a single online solution. Recognizing the need to offer customers critical healthcare pricing information, PRISM searched for and selected change:healthcare's CTS – the only solution that enables employees to shop and compare prices for medical, dental and pharmacy services. Backed by a database of more than 1.3 million medical claims, totaling $220 million, from 90,000 individuals across all 50 states, change:healthcare's CTS is the only solution with automated Ways to Save Alerts™ that proactively notifies users with immediate savings opportunities in their local area.
"PRISM's mission to offer solutions that enhance consumer healthcare decision-making is directly in line with our goal of enabling patients to intelligently shop for their healthcare," said Christopher Parks, CEO, change:healthcare. "We're honored to have been selected by PRISM as their provider of this typically hidden pricing data. With our Cost Transparency Solution powering the cost module of PRISM's search, mobile, and messaging solutions, millions of patients across PRISM's broad customer base will have access to critical information about providers, quality and now cost – all in one place."
PRISM plans to integrate change:healthcare's CTS into its CLARUS platform as well as PRISM's mobile application starting in April of 2011.
"In augmenting our platform with a healthcare cost module, we looked for a solution that offered an extensive breadth and depth of pricing information, a user-friendly experience for the consumer and a simple and fast implementation across our client base – and change:healthcare's solution was far and above the best choice for us," said PRISM CEO, Ray Larson. "Empowering consumers to make smarter healthcare choices has been our forte since our inception, and change:healthcare is the only company that's able to provide a solution that overcomes the complexity and confusion of healthcare costs. This, combined with our CLARUS platform, provides our clients with the information needed to make informed health care decisions."
In addition to the PRISM engagement, change:healthcare recently announced the addition of First Horizon to its growing customer base. Last quarter, the company also launched its Healthcare Transparency Index, the first data series to provide healthcare consumers with ongoing trends information about actual healthcare costs and offer insight into critical opportunities for cost savings.
About PRISM Services Group
PRISM Services Group is a healthcare software and services company focused on empowering informed healthcare decisions. Through its CLARUS Search Platform, PRISM integrated provider search, treatment cost, quality and healthcare information into a single, online solution, enabling health plan members and employees to access meaningful information in context. More than 4 million searches are delivered every month through its CLARUS Search Platform, and PRISM's health plan clients cover more than one-third of the insured population in the U.S. You can also find Prism on Facebook, Twitter, and their blog.
About change:healthcare
change:healthcare has set the industry standard for true healthcare cost transparency – a critical component to the success of consumer-directed health plans (CDHPs) and to controlling the burden of rising healthcare costs. Built on more than three years of medical claims data, the company's web-based Cost Transparency Solution provides employees with personalized views of pricing information and proactive alerts that highlight opportunities to save money on routine care and prescriptions in their local area. By enabling informed decision-making prior to selecting and receiving care, change:healthcare delivers substantial cost savings to both employers and employees. change:healthcare works with more than 100 self-insured businesses across the U.S., representing nearly 100,000 lives.
###