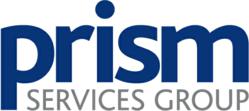 We are glad to become even more a part of the Lewisville community.
Lewisville, TX (PRWEB) May 03, 2011
PRISM Services Group, a Texas-based healthcare technology company, has joined the Lewisville Chamber of Commerce. PRISM is excited to be a leader in information systems in healthcare, including their new healthcare social application, CLARUS™.
The Lewisville Area Chamber of Commerce represents a unique partnership with business, civic and educational leaders in the Denton County area as well as throughout the Dallas/Fort Worth Metroplex. The goal of the partnership is to transform the region into a premier community where businesses flourish, education reaches a new level of excellence, and the neighborhoods provide a safe and friendly environment.
The Lewisville Chamber is one of the fastest-growing chambers in the DFW area. From tangible networking leads and discount programs to activities that influence the business environment and create high-quality jobs, the support provided by the chamber concentrates on getting results, a culture that PRISM is excited to join.
"We are glad to become even more a part of the Lewisville community," PRISM CEO Ray Larson said.
PRISM shares more about their expertise and the healthcare industry in their blog.
ABOUT PRISM SERVICES GROUP
Founded in 1993, PRISM Services Group is a health care technology company that provides software services to health plans, employers and consultants. PRISM's CLARUSTM Search Platform brings together doctor and hospital information with treatment cost, quality ratings, content and patient experience reviews into a intuitive application, providing the information users need to make more informed health care decisions. Join their conversation on Facebook and Twitter.
###