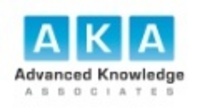 The PRISM300 architecture is modular in nature, allowing for ease of integration of custom user logic and or custom peripheral bridging functions
SANTA CLARA, Calif. (PRWEB) February 4, 2008
Mastered by the AMCC 440EPx, the PRISM300 offers cutting edge processor performance with speeds up to 667MHz and optional on-chip IPSec/SSL acceleration. The PRISM300 also combines a powerful complement of memory -- 32MB SDRAM (FPGA), 1GB DDR2 SDRAM (processor) and 256MB NAND Flash -- together with an extensive peripheral set for control, communications and data storage purposes, commonly used in communications, automotive, military, and medical applications.
Other major differentiators include fast floating point unit for DSP applications; built in security with optional on-chip IPSec/SSL acceleration; and support for Gigabit Ethernet and PCI bus systems. Like all PRISMs, the PRISM300 supports Linux, VxWorks, and other MMU-capable OSs.
For additional performance and flexibility the PowerPC is bridged to the Xilinx Spartan-3E with a high bandwidth On-chip Peripheral Bus (OPB) Bus Master controller, facilitating a true, dual processor system capable of implementing nearly any desired expansion interface. By interfacing directly to the OPB in the FPGA, a host of custom peripherals can be quickly and simply added to the 440EPx embedded processor.
"The PRISM300 architecture is modular in nature, allowing for ease of integration of custom user logic and or custom peripheral bridging functions," comments AKA's CEO, Guy Marom. "PRISMs also come fully equipped with on board programmable clocks, voltage regulators, and power monitors, removing these critical and often difficult hardware elements from the design challenge, accelerating the design cycle while facilitating the absolute fastest time to market."
About Advanced Knowledge Associates:
Advanced Knowledge Associates (AKA) is a major supplier of Prepackaged Reconfigurable Integrated Systems-on- Modules (PRISMs) that enable and accelerate advanced embedded system design. AKA's miniaturized and high-performance PRISMs ensure that customers get to market as quickly, easily, and cost-effectively as possible. The company is headquartered in Santa Clara, California and provides design-to-manufacturing services for companies across a range of markets including Mil/Aero, Defense, Medical, Industrial and Communications.