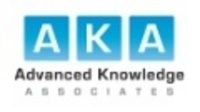 We are pleased to have AKA as a member of our Partner program. AKA is committed to providing solutions and services that assist designers to develop their products faster, easier and more cost-effectively
SANTA CLARA, Calif. (PRWEB) March 3, 2008
AMCC is a global leader in embedded Power Architecture(TM) processing, optical transport and storage solutions including the award-winning PowerPC 405 and 440 families. Its family of products is supported by a large and growing ecosystem of third-party hardware and software providers. AKA appears in two partner categories: Board-level Products and System Design Services. AKA's PRISM300 couples a high-performance AMCC PowerPC core with the low cost, high-density, Xilinx Spartan-3E FPGA, resulting in a 3.2x3.2in 546 pin PGA module that boasts a high level of hardware and software integration and flexibility to enable and accelerate advanced embedded system design.
Mastered by the AMCC PowerPC 440EPx, the PRISM300 offers cutting edge processor performance with speeds up to 667MHz and optional on-chip IPSec/SSL acceleration. Devices also combine a powerful complement of memory - 32MB SDRAM (FPGA), 1GB DDR2 SDRAM (processor) and 256MB NAND Flash - together with an extensive peripheral set for control, communications and data storage purposes, commonly used in communications, automotive, military, and medical applications.
"We are pleased to have AKA as a member of our Partner program. AKA is committed to providing solutions and services that assist designers to develop their products faster, easier and more cost-effectively," comments AMCC's Charlie Ashton, Director of Software. "We encourage our customers to explore the wide range of industry-standard hardware and software products that are available through our partner program. AKA's PRISM series of system-on-module devices - including the PRISM300 - represent the kind of valuable building blocks that are available to our customers to assist them in their advanced PowerPC based designs."
"We are delighted to be playing a full part in building the embedded eco-system around AMCC's leading embedded processor chips. Our PRISMs help system builders maximize performance, save space and get to market faster, and we are sure that AMCC's embedded partners program shares the same goals," adds Guy Marom, AKA's CEO.
For more information on the AMCC Partner program or any of the other outstanding Power Architecture processors from AMCC, visit http://www.amcc.com/Embedded/Partners/.
About AMCC
AMCC provides leadership semiconductor solutions to process, transport, and store digital information for the world's wired and wireless networks. As a leading supplier of Power Architecture(TM) based processors and with world-class expertise in SONET and Ethernet protocol processing and PHY technology and Storage processors and RAID controllers, our products are the foundation of the IP Communications Revolution. AMCC's 3ware(R) SAS and SATA RAID product families deliver cost-effective, high-performance, high-capacity storage for enterprises and consumers worldwide for applications from the desktop to the data center. For further information regarding AMCC, please visit our website at http://www.amcc.com.
About Advanced Knowledge Associates:
Advanced Knowledge Associates (AKA) is a major supplier of Prepackaged Reconfigurable Integrated Systems-on- Modules (PRISMs) that enable and accelerate advanced embedded system design. AKA's miniaturized and high-performance PRISMs ensure that customers get to market as quickly, easily, and cost-effectively as possible. The company is headquartered in Santa Clara, California and provides design-to-manufacturing services for companies across a range of markets including Mil/Aero, Defense, Medical, Industrial and Communications.