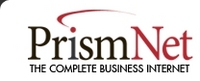 "Take the PrismNet challenge" said Badum. "Show me the phone bill for your business, and I will show you the phone company's hidden costs. We lower your bottom line while providing a service you already pay for."
Austin, TX (PRWEB) April 22, 2010
PrismNet Ltd today announced its fifteenth year of service providing data center co-location and Internet services throughout Central Texas. PrismNet is also a leading provider of Voice over Internet Protocol (VOIP) phone systems. PrismNet is one of the few Internet Service Providers to survive the dotcom bust and continue to grow.
"We've maintained our edge and our top ten status (per the Austin Business Journal) by staying on the cutting edge of communication technology and providing high levels of quality customer service" said Jody Badum, owner and president of PrismNet Ltd.
As the internet boom took hold, PrismNet started as a company providing internet service to customers within the hill country, many of whom had minimal or no options for accessing the internet. PrismNet and other small ISP's (Internet Service Provider) provided (and PrismNet still provides) dialup services.
When the technology rush subsided and the dotcom companies started to unravel, PrismNet saw an opportunity to increase its market share. It acquired many of its rivals, and competed effectively by providing additional services.
By the end of 1998, PrismNet had absorbed companies such as Comland, BCSI, and Computize In 2004 Prismnet acquired Illuminati Online (io.com) and its subsidiaries (Rytebyte; Gracynet and Internet Gateway).
At its peak, PrismNet had as many as five thousand dial up customers. Eventually, competing with high speed cable access, PrismNet provided broadband services such as DSL; T1, and wireless connectivity.
PrismNet currently focuses on telecommunication or VoIP service for small to mid size companies. "Take the PrismNet challenge," said Badum. "Show me the phone bill for your business, and I will show you the phone company's hidden costs. We lower your bottom line while providing a service you already pay for."
Under the guidance and leadership of Jody Badum, PrismNet continues to provide outstanding service not only to the Austin area, but also to surrounding Metropolitan areas of Dallas/Fort Worth, Houston and San Antonio.
PrismNet Ltd., the only Austin-based Internet Service Provider (ISP) that has been in business since 1994, is a leading provider of Voice over Internet Protocol (VoIP) phone systems, T1 installations, and co-location (data centers) PrismNet has been consecutively ranked in the top ten ISPs by the Austin Business Journal, and its dedication to customers has earned it the "friendliest and smartest" title among clients. For more information on PrismNet Ltd, visit the website at http://www.PrismNet.com
###