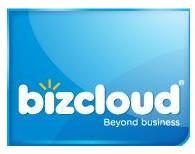 San Francisco, CA (PRWEB) December 30, 2011
According to the FBI, they receive 300,000 cyber crime complaints every month. Most of these complaints involve either the theft of consumers' identities and other personal information or scams sent by cyber criminals to individuals whose private contact information they obtained through nefarious means. As Internet users share ever more information on social media and other websites, their vulnerability to having their identities stolen or privacy violated continues to increase.
While privacy and security threats continue to grow, there are a number of steps Internet users can take to protect their identities and privacy online.
1. Birth date privacy. There's no good reason for people to share their actual birth dates with anyone except on secured websites that keep personal information completely private. A full name and birth date can be the lynchpin in a skilled cyber criminal's identity theft scheme, so it's best not to take any chances. If Internet users can't pass up receiving birthday messages on Facebook, they can share the day and month of their birthdays but should leave off the year.
2. Secure passwords. There's no reason to stress over passwords and use convoluted ones like s3cur!tYC0nsc10u5, but passwords should be something that can't easily be guessed and which aren't a word found in the dictionary. Internet users should also avoid using the same password for every online account.
3. Social network privacy settings. Websites like Facebook and LinkedIn have control panels for managing privacy settings. Security conscious internet users should be sure to check these settings and make sure they're maxed out. Most social networking services do not default to high privacy settings since they want to encourage the sharing of information.
4. Mobile and Facebook Apps. Smart phone users should avoid downloading mobile apps from anywhere except their phone's official app store or market or from other reputable app providers like Amazon's App Store. Facebook users should be especially wary of apps whose publishers are not in the United States. Before installing an app, warnings will always appear telling users what information the app has access to. If an app requires access to information that doesn't seem necessary to its function, it's best to ditch it and look for something else.
5. Old online accounts. Inactive online accounts can contain sensitive information. They should be deleted since owners of inactive accounts will not notice if they have been hijacked or used inappropriately.
6. Geo-location Services. GPS-enabled devices allow mobile users to find nearby businesses and other locations, but they also carry a privacy risk. Users should consider disabling mobile devices' GPS and geo-location capabilities when they are not actively utilizing them.
7. Private browsing. Every major web browser has a function which prevents cookies from being permanently saved on a computer's hard drive. Internet Explorer offers InPrivate browsing, while Firefox has Private Browsing mode and Google Chrome sports Incognito mode.
8. Website security certificates. Before web users submit sensitive personal information, they should check to make sure the website has "https" (not just http) at the beginning of its URL in the address bar. Websites with valid certificates will also show a green lock or other symbol next to the URL, while sites with invalid certificates will show a red X or other red symbol. Checking websites for valid security certificates will also protect users from phishing scams—attempts by cyber criminals to induce unsuspecting users to enter their usernames and passwords into fake websites.
9. Malware avoidance. All Internet users should ensure they have up-to-date security software on their computers and that they are accessing the Internet behind some sort of firewall. PC users in particular should regularly scan their computers for malware with tools like Malwarebytes' Anti-Malware or Hitman Pro.
10. Email privacy. Email addresses that are posted on public websites will often be "scraped" by spammers and other cyber criminals. Internet users who keep their email addresses off the public web will receive much less spam and be the targets of far fewer phishing scams.
About BizCloud® Network:
Bizcloud Network is a technology media company with a strong focus on delivering top industry news and producing reviews of Web, Mobile, Digital and Cloud Computing products and services. The site offers insights into rapidly-developing world of Social Media and its connection to modern business. Bizcloud Network sees the tremendous value of implementing innovative technologies to enhance business processes and its team of expert writers accordingly creates the content that speaks to its target audience of business and IT professionals and decision makers.
Bizcloud Network has a strong fan base and a growing number of followers on major Social Media Sites, including Twitter, Facebook, LinkedIn, and Google+. It was founded in 2007 as a Media Branch of BizCloud, a leading cloud computing and SaaS service provider. The company is based in San Francisco, California, and has offices in Europe and Asia. Contact BizCloud at 866-348-2800
About BizCloud®
Based in San Francisco, California, with offices in Europe and Asia, BizCloud® (http://BizCloud.net) focuses on technology and cloud innovations that assist businesses with Sales, Marketing, Operations and Engineering solutions customized to individual business needs. BizCloud® has mastered the art of integrating cloud-based services to deliver cost effective outcomes for business owners that enhance efficiency, customer satisfaction, and revenue. BizCloud® utilizes the latest breed of Infrastructure as a Service (IaaS) and Software as a Service (SaaS) products to pass on tremendous value to clients. BizCloud is a registered trademark. Contact BizCloud at 866-348-2800
###