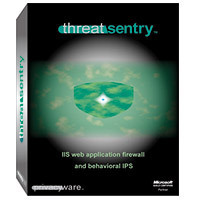 "Becoming a Privacyware Channel Partner significantly strengthens our ability to help our customers reduce web application attack risk, ensure policy compliance and maximize the severely constrained IT budgets of both enterprises and SMBs."
Red Bank, NJ (PRWEB) July 19, 2010
Privacyware (http://www.privacyware.com), a leader in web application security, today announced a new reseller agreement with Softline Group, a leading provider of IT infrastructure and software solutions to Russia and the CIS. As an Authorized Reseller within the Privacyware Channel Partner Program, Softline will offer Privacyware's award-winning IIS Web Application Firewall and Host Intrusion Prevention solution, ThreatSentry, to help system administrators and compliance personnel reduce the exposure to disruptive attacks on their critical web-based applications and achieve regulatory and internal policy compliance.
"The Privacyware value proposition is clear and compelling to Softline customers," said Softline Logistics Manager, Maria Filippova. "Becoming a Privacyware Channel Partner significantly strengthens our ability to help our customers reduce web application attack risk, ensure policy compliance and maximize the severely constrained IT budgets of both enterprises and SMBs."
An ISAPI Extension hosted in MMC, ThreatSentry's knowledgebase of pre-configured filters are designed to identify and block a broad range of web application threats including Structured Query Language (SQL) Injection, DoS, Cross Site Request Forgery (CSRF/XSRF), Cross-Site Scripting (XSS) and other attack techniques. ThreatSentry also helps customers comply with government and industry regulations such as section 6.6 of the Payment Card Industry Data Security Standard (PCI DSS) and was recently awarded the 2010 Product Innovation Award in the Web Application Firewall category by Network Products Guide.
ThreatSentry's conventional defense capabilities are augmented by a behavior-based Intrusion prevention component that profiles typical request activity and detects unusual events and patterns indicative of zero-day and targeted attacks. Default configuration settings are designed to deliver optimal out-of-box performance and administrative control. Low Total Cost of Ownership (TCO) is made possible through aggressive pricing tailored for organizations of any size and exceptional ease of deployment and ongoing maintenance.
"With extensive security industry expertise and an enviable leadership position within Russia and the CIS, Softline is an important partner within the Privacyware Channel Program," said Greg Salvato, CEO of Privacyware. "We are excited about working with the Softline team to protect the web-facing systems and private data of their customers with the Privacyware IIS Web Application Firewall."
Pricing and Availability
ThreatSentry is available for purchase or 30-day trial download via the Privacyware web site: http://www.privacyware.com or through business partners worldwide. ThreatSentry pricing starts at $649 per server and supports Microsoft Windows Server 2008/2003/2000 and Internet Information Services (IIS) 7/6/5. For more information, please visit Privacyware at http://www.privacyware.com/sales.html or call 732-212-8110 x235.
About Privacyware
Privacyware (http://www.privacyware.com) is an innovative provider of award-winning web application security software. Privacyware products leverage conventional and neural analytics technologies to help systems administrators, IT security and compliance personnel more effectively identify, understand and prevent malicious, unauthorized and/or deviant computing system activity. Privacyware is a Microsoft Gold Certified Partner.
About Softline
Softline (http://www.softlinegroup.com/ru) is a Russian and international IT company and recognized leader in software licensing and software-related IT services including education, consulting, technical support, legal support, and outsourcing. Softline operates branch offices in 58 cities of 17 countries with full range of software licensing, education and consulting services available in all offices.
CONTACT: Gregory Salvato - Privacyware, (732)-212-8110, x235. sales(at)privacyware(dot)com
Privacyware and ThreatSentry are registered trademarks of PWI, Inc. All other registered or unregistered trademarks are the sole property of their respective owners. Copyright(C) 2010 PWI, inc. All rights reserved.
# # #