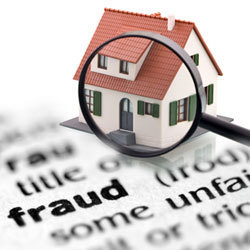 Unfortunately this is nothing new. As the economy goes downhill, the crime rate historically rises
Monroe, NY (PRWEB) June 11, 2009
Robert Rahn, President of Management Resources LTD of New York - an Orange County civil and criminal investigative firm - has seen a leap in regional white-collar fraud. In the past 12 months his firm has been retained to conduct over 300 mortgage fraud investigations, a 100% increase from 2007. Whether these cases are a result of "hard fraud" (for profit) or "soft fraud" where applicants fudge numbers to meet requirements for loan applications, the trend is not a good one.
"Unfortunately this is nothing new. As the economy goes downhill, the crime rate historically rises," says Rahn, a former NYPD Lieutenant, whose 20 year law enforcement career includes a stint as a homicide detective. Per Rahn, the situation is so bad that the FBI is now, for the first time since 9-11, assigning Federal agents to look into mortgage frauds across the country.
When retained for a mortgage fraud investigation, Rahn's team conducts borrower interviews, looking at basic information verification, including: the applicant's job data, their income and bonuses, assets or liabilities, as well as onsite property inspections. According to Rahn, whose firm also regularly works with businesses, attorneys and private clients, consumers ultimately pay for fraud through higher premiums, so it's not just the insurance companies who are suffering (from fraud losses).
Unlike other investigative firms, Management Resources LTD of New York employs Investigative Analysts to compliment their traditional investigative fieldwork. Per Rahn, they have found a thorough review of data, including online social networking spaces, computer records, email and other digital records; helps identify patterns or trends that can facilitate a quicker and more cost-effective resolution.
Management Resources LTD of New York is a full service professional civil and criminal investigative firm with offices in Orange County, NY, Bergen County, NJ and New York City. Since 1994, they have completed thousands of cases, throughout New York and New Jersey, including mortgage insurance fraud, asset protection, trial preparation, corporate fraud, missing persons, as well as providing armed security for sports figures, executives, dignitaries and actors. For more information about Management Resources LTD of New York, call 845-781-7233 or visit their website at http://www.managementresourcesny.com.
About Management Resources Ltd. of New York:
With offices in New York and New Jersey, Management Resources Ltd. of New York's experienced Private Investigators and Investigative Analysts have provided investigative services to attorneys, corporations, insurance companies and private clients since 1994.
Contact:
Robert Rahn, President/CEO and Director of Investigations
Management Resources Ltd. of New York
845-781-7233
http://www.managementresourcesny.com
###