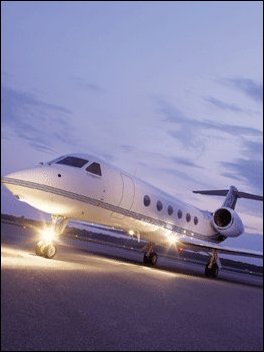 I can't blame them
New York, NY (PRWEB) September 9, 2006
Imperial Jets private jet charter reports a 107% hike in inquiries for private jet travel after a CNBC feature reported how passengers were stranded across the globe after terrorist threat levels were set to high worldwide.
Airline passengers have been forced to wait three hours to be checked in in Europe, and there has been a 20% increase in baggage loss throughout the airlines. Travelers have been forced to ship their luggage through worldwide delivery services, and fly without their baggage. However, now travelers are skipping the hassle of flying on commercial airlines by chartering private jet travel services.
"I can't blame them," stated Howard Gollomp, founder and president of Imperial Jets Private Jet Charter. "People need to get to their destinations in a timely manner, especially, on Labor Day weekend."
Travel expert, Tom Parsons, with Best Fares Magazine warned that airline travel would be exceptionally time-consuming this Labor Day weekend. "There may be some weekend delays due to the storms," argued Parsons on CNBC.
Parsons also advised viewers to have a backup route in case of airport hub closures. Naturally, many holiday airline passengers opted for private jet travel. Airline sources stated that runways were closed due to inclement weather in airports in the southeast U.S. on Labor Day Weekend. However, most U.S. flyers are checking in all of their baggage, actually cutting security check-in times, because there is less carry-on luggage to check at gate security checkpoints.
The extended wait times are more severely being felt in the UK. Forbes magazine reported a 40% hike in private jet charters originating from the UK. Thirty four percent of Imperial Jets inquiries for private jet travel on the week before the Labor Day weekend were from the UK.
For more information on how to skip the major hassle of flying commercial, request a rate for your Imperial Jets private jet charter. Imperial Jets fly on time.
###