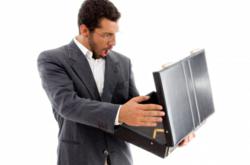 Some private label rights collections offer complete training volumes on specific topics.
Houston, Texas (PRWEB) December 20, 2012
The Marketer's Black Book website has published a new PLR guide to help provide resources for finding, selecting and selling these digital goods. More information can be found at http://marketersblackbook.com/other-traffic/where-to-find-private-label-products-to-sell.
PLR or private label rights refers to products that are created by third parties and can be purchased for resale. This concept is used in many industries to allow businesses that have not developed products or services to provide value to consumers.
The rise in popularity for e-books and learning guides online has created more opportunity for companies to deliver training materials or other periodicals. Bonus items are popular ways to entice consumers that purchase or download digital content. Some private label rights collections offer complete training volumes on specific topics.
This effort is designed to offer an easy way for companies to provide a suite of materials to be paired with the sale or download of a digital product according to the new guide available.
Digital retailers like Amazon currently pay up to 70 percent in royalty fees for the sale of e-books through the Kindle platform.
Additional programs are available that include free distribution and the renting of digital content online. All of these programs can be used by companies that are expanding the income derived from the publishing of digital content online.
The MarketersBlackBook.com website is one example of an online resource that provides business training and entrepreneur growth plans online. Apart from the published guides that are available, online and offline seminars are provided to expand on the income generating techniques and strategies that are provided.
A new Facebook page has been created to help provide more information to businesses and entrepreneurs that are marketing products and services online. This new page can be accessed at https://www.facebook.com/marketersblackbook.
About Marketer's Black Book
The Marketer's Black Book company provides training to entrepreneurs and business owners through online and offline seminars. This company was founded in 2010 and has expanded its services in 2012. From product and training reviews to in-person consulting, the Marketer's Black Book team offers proven strategies that can be applied to any online plan for promoting products or services. The experts that own and operate this website are business professionals that frequently speak at business and technology conferences in the U.S.