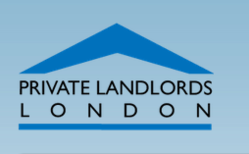 We are looking at all the possible ways in which selling a property in London by a private landlord can be made quicker, simpler and less stressful.
(PRWEB) October 14, 2012
Prior to the launch of their property sales service on 1st October 2012 the team behind Private Landlords London held a series of discussions with private landlords in London to get an insider look at the property market in London from the perspective of those who form such a large part of it, the private landlords.
The discussions uncovered a variety of points which the Private Landlords London team will be incorporating into their service and the process involved in selling a, or multiple properties.
One major theme which kept cropping up from many landlords in London was the fact that the process of selling a property was long, complex and full of paperwork. Private Landlords London found that 8 in 10 of landlords asked had sold multiple properties and each time believed that the whole process in order to get a property listed by an estate agent, marketed and viewings arranged to be very slow and overly time consuming.
Private Landlords London look to address this by starting the procedure with a simple three step form with contact details, details of the property which needs to be sold such as the address, property type and number of bedrooms, bathrooms and reception rooms. Once this is complete it is simply a matter of waiting for the Private Landlords London team to contact the landlord and get the process started within a matter of hours, then in a matter of weeks the property will be sold.
In addition to the actual process involved before getting a property listed and on the marketplace many landlords complained about the amount of time it took for the average property to sell even though the London property market is relatively active right now and properties are selling faster than they are elsewhere in the country.
In order to combat this particular issue the methods of marketing a property listing for a London property on Private Landlords London will be more proactive than what you would typically find on a normal estate agent website. The increase of property buyers looking online for their ideal property means that a property listing needs to have a significant presence online and the ability to reach the right people and potential buyers. This results in less wasted time and a shorter period on the market for the property giving landlords the chance to proceed with their intended plans as soon as possible.