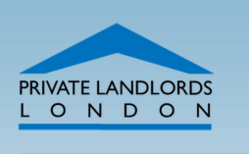 We are looking into improving the property sales process for all landlords in city of London and surrounding areas and it is essential that we work directly with landlords and work with their feedback
London (PRWEB UK) 12 October 2012
The London property sales experts Private Landlords London held a property investment seminar on 5th October 2012 and finds through participant feedback that many private landlords working in the London property market are looking to spread their investment across many properties.
The running theme of the research which was analysed was the fact that many of the private landlords in London, as many as 4 in 5 believed that the property market as a whole still had the potential to be volatile especially due to the double dip recession and general gloomy outlook on the economy.
4 out of 5 landlords questioned stated that they had sold or were looking to sell properties valued over £600,000 in order to then reinvest across 2 to 3 properties rather than the single one. This therefore means that they are less susceptible to massive drops in the value of their property. This may not come as a surprise for some as figures recently released show that flats in areas such as North London have been selling quicker than other property types and larger homes in other areas of London.
In addition it was found out of the 100 landlords involved in the seminar only 2 in 5 concentrated their property investments in one borough of London. The majority chose to spread their London property portfolio across several areas, although this meant potentially dealing with a variety of councils, different economic conditions the extra time involved in such was considered worth it as the level of risk was significantly reduced.
The team behind the Private Landlords London website held the seminar in order to help private landlords in London maximise the success they have in selling their property in a quick and effective manner. 100 private landlords in London were invited to take part, learn from estate agents with years of experience and share their own views and experiences in order to benefit from the group learning environment. Not only do Private Landlords London aim to sell property within six weeks of making the listing they also want the actual administration side of selling the property and getting it into the marketplace done as quickly as possible with little unnecessary steps.